News
Ukraine: demonstrations of support in several European countries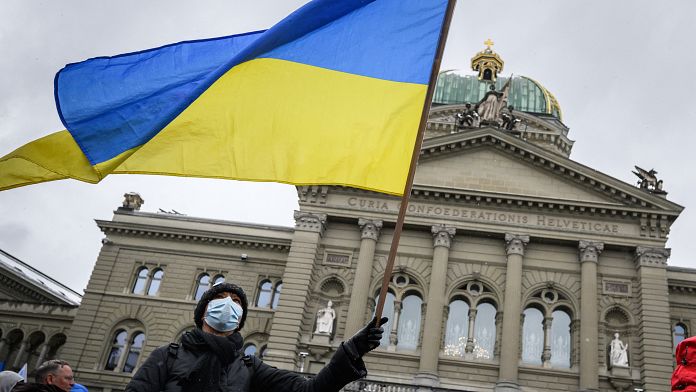 Under a cloud of yellow and blue flags, near 10,000 protesters beat the pavement in Bern this Saturday. The protest was aimed at urging Switzerland to actively engage in efforts to secure a ceasefire and a full withdrawal of Russian forces, organizers said.
Switzerland is not part of the EU and has a long tradition of war neutrality, but had aligned itself with waves of EU sanctions imposed following Russia's February 24 invasion of Ukraine. For the locals, this is not enough.
"Russian oligarchs hide their money here in Switzerland, in Swiss banks. Switzerland is therefore a key player in stopping this war and the Swiss government must take its responsibilities and freeze all the assets of the Russian oligarchs who are financing this bloody war in Ukraine.. ", says Hanna, a Ukrainian student in Lausanne.
The Ukrainian Anthem in Budapest
Ukrainian refugee mothers and their children demonstrated on Saturday on the eve of national elections in Hungary. They joined several hundred demonstrators duringan anti-Russian event and against Prime Minister Viktor Orban. During their march to Budapest's Elisabeth Bridge, protesters stopped several times to sing the Ukrainian national anthem.