News
Ukraine: "concrete solutions" to end the Russia-West crisis according to Macron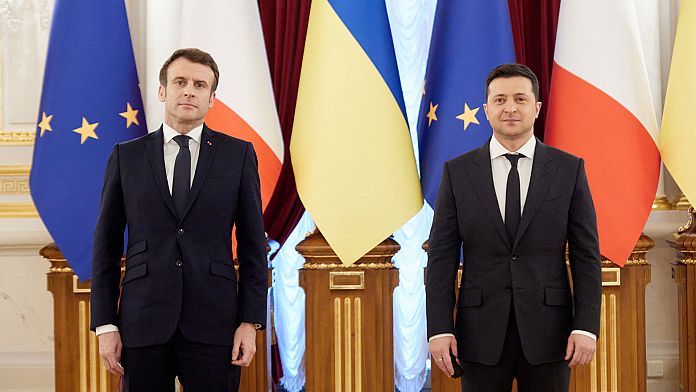 He is "possible to advance the negotiations" of peace between Russia and Ukraine. This was affirmed by the French President, Emmanuel Macron traveling to Kiev, during the joint press conference with his Ukrainian counterpart, Volodymyr Zelenskyfollowing the meeting between the two leaders.
The day before, the tenant of the Elysée had gone to Moscow to meet the Russian president, Vladimir Poutine. Arriving in Ukraine on Tuesday morning, Emmanuel Macron claimed to have "got"Kremlin assurances"so that there is no escalation"additional in the Russian-Western crisis linked to Ukraine.
Again during this press conference, the French president judged that there are "concrete solutions"to bring about an end to the Russia-West crisis
Ukrainian President Volodymyr Zelensky told him that he expected a summit to be held soon with Russian, French and German leaders on the Ukrainian crisis.
"We expect to be able to hold negotiations of the leaders (of the countries) of the Normandy format very soon", bringing together Ukraine, Russia, France and Germany for the peace process in eastern Ukraine, declared Volodymyr Zelensky during this press conference after nearly three hours of talks in a Kiev palace with the French president.