News
Ukraine: caricature as a weapon of war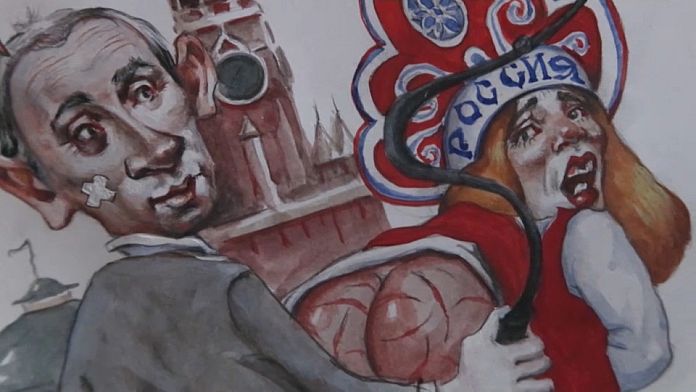 The war in Ukraine, the artist Aleksandr Nikituk leads it with a brush in his hand. This Ukrainian cartoonist is fully engaged in the battle for public opinion.
The war in Ukraine, some are waging it arms in hand. Others with pencils or brushes.
This is the case ofAleksandr Nikituk who lives in Vinnytsia, in central Ukraine.
Since the outbreak of the conflict, the artist has become an activist.
He describes his drawings.
"On this one, the Russian president is presented as a pervert, who dreams of conquering the whole planet."
The Ukrainian cartoonist derides the use of the letter Z, seen as a symbol of support for the Russian invasion.
"In this drawing, Zorro is punishing the Russian soldier by telling him that it is wrong to steal the visual identity of others. __This is copyright."
"Because of Putin, he believes, there are many young Russians who are dying."
What are his drawings worth against the tanks of the Russian army? The theater of operation is not the same.
For the cartoonist, the battle to be won is that of public opinion.