News
Ukraine: bombings in Kyiv, evacuations in Mariupol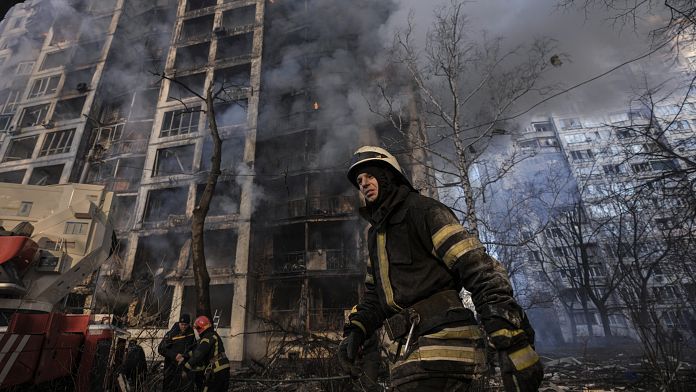 Kyiv surrounded and bombarded
The bombings increase on Kyiv, surrounded by Russian forces. According to the city mayor, Vitali Klitschko, a strike against a residential building caused 4 dead, Tuesday. Invited to take shelter, the inhabitants of the Ukrainian capital barely had time to stock up on supplies before the curfew decreed until Thursday morning.
"We came from Chernihiv, the situation there is much worse, testifies Mykola, 62 years old. _It is not Chernihiv that they are trying to erase from the face of the earth. They specifically target residential areas."
_
Evacuation of 20,000 civilians in Mariupol
AT Mariupol, another besieged city where the humanitarian situation is almost desperate, a humanitarian corridor has finally been set up. Near 20,000 civilians left this strategic port by car. First aid was brought to them.
Mariupol, where local authorities say Russian troops seized a hospital, taking about 500 people hostageincluding a hundred doctors.
Efforts continue in different towns across the country to bring civilians to safety and provide them with humanitarian aid, such as here in Sumy, in the northeast, where the Red Cross is at work.
The talks between Russian and Ukrainian leaders are due to resume today, negotiators are hoping for compromises.