News
Ukraine: Antonio Guterres, UN Secretary General, arrived in Kyiv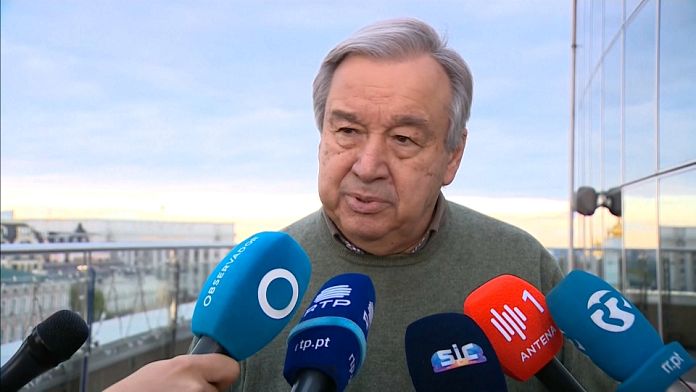 United Nations Secretary-General Antonio Guterres arrived in Ukraine on Wednesday, his first visit since the start of the Russian invasion on February 24, he announced on his Twitter account on Wednesday.
"I arrived in Ukraine after visiting Moscow," he wrote, indicating that he wanted to "continue our work to extend humanitarian support and ensure the evacuation of civilians from combat zones".
Mr. Guterres is due to travel Thursday morning to Borodianka, Irpin and Boutcha, theaters of abuses during the Russian occupation in March, before meeting Foreign Minister Dmytro Kouleba and Ukrainian President Volodymyr Zelensky.
One of its main objectives is to ensure the evacuation of civilians in war zones. According to a press release from the United Nations, Vladimir Putin would have given his agreement for the UN to evacuate the civilians trapped in the Azovstal factory in Mariupol.
"This evacuation operation is particularly delicate, because we are not dealing with people who are at home, or in public places, but with people who have taken refuge inside a bunker in circumstances that are really dramatic," explained the boss of the UN.
Putin tells Guterres he still hopes for a 'positive outcome' in negotiations with Ukraine
Russian President Vladimir Putin told United Nations chief Antonio Guterres on Tuesday that he still believed in a positive outcome to negotiations with Ukraine, despite the continued fighting between the two countries.
"Despite everything, the negotiations continue (…) I hope that we will reach a positive result", he said during his meeting in the Kremlin with Mr. Guterres.