News
Ukraine: African students face racism and discrimination at the border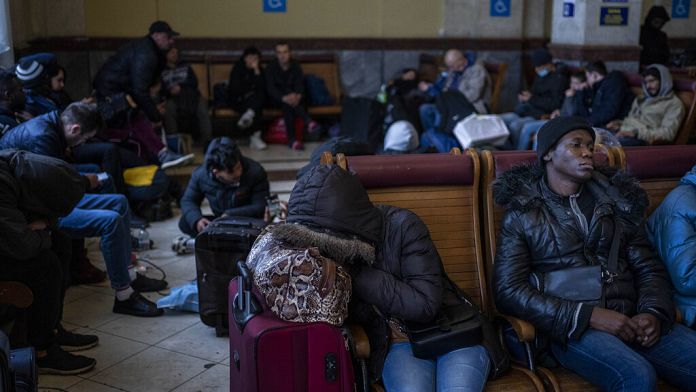 "We are students, we are freezing to death". On the border between Ukraine and Poland, students from Africa and the Middle East are desperate. Arrived in Ukraine to study, they try, like many Ukrainians, to leave the country. Alexander is one of them. He tells how, in addition to the chaos caused by war, his African origins further complicate an already very difficult journey.
"Crossing the border from Ukraine to Poland was devastating, due to racist behavior and discrimination. It started at Kyiv station. They only let women and children through. I told them ok, that's fine, but I don't see you letting African or Middle Eastern women pass. Some are pregnant", recount Alexander Somto Oraha Nigerian student at the Kyiv State University of Telecommunications.
According to official figures, nearly 80,000 foreign students are present in Ukraine, of which more than 20% are from the African continent. African countries are coordinating their efforts to help their thousands of nationals leave the country, but, on the ground, accusations of racist behavior at the borders are increasing. Alexander confirms.
"After a few hours, a man in black came to tell us: "Indians, Africans and people from the Middle East must leave here and go to the border point with Romania". We told him that we couldn't do it again. We've been on the road for three days, and we can't go back. Sometimes I felt like a person was in danger of dying because some were fainting. There was no blanket, so we covered ourselves with our simple clothes and whatever we could find.", details alexander.
If a few hundred African students have already crossed the Ukrainian borders, many are still stuck in bombarded cities. And for those who managed to reach Poland, the ordeal is not over, non-European foreigners not being allowed to stay more than 15 days on Polish soil.