News
Ukraine: advance of Russian troops towards Kyiv and "humanitarian disaster"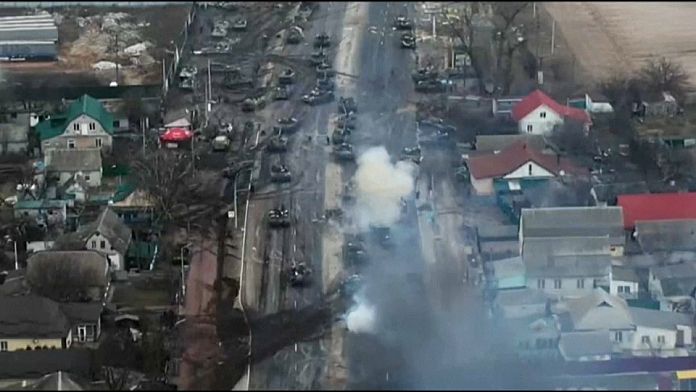 The advance of Russian troops towards the Ukrainian capital. The Russians claim to only target military targets. False, answer the Ukrainian authorities who speak of a humanitarian disaster.
Russian troops continue to advance towards Kyiv. According to witnesses on the spot, Russian tanks took up position in a village about twenty kilometers northeast of the Ukrainian capital, near a highway that leads to Kyiv.
The Ukrainian forces are trying to resist, occasionally managing to stop, or at least slow down, the advance of the Russian tanks.
This video, released by the Ukrainian Minister of Defense, shows Ukrainian soldiers recovering munitions abandoned by the Russians.
Bombardment of Mariupol
For their part, the Russian authorities publish these images of Russian helicopters attacking Ukrainian targets.
Moscow claims to aim only for military objectives. And to justify the bombing of the maternity hospital in Mariupol: according to the head of Russian diplomacy, Sergei Lavrovthis building served as a base for a Ukrainian nationalist battalion.
Response from the President of Ukraine, Volodymyr Zelensky.
The damage caused by the war in Ukraine is already estimated at $100 billion. This is the figure advanced on Thursday by the economic adviser to the Ukrainian president.
The day before, the IMF approved emergency aid of almost a billion and a half dollars.