News
UK pays tribute to murdered MP David Amess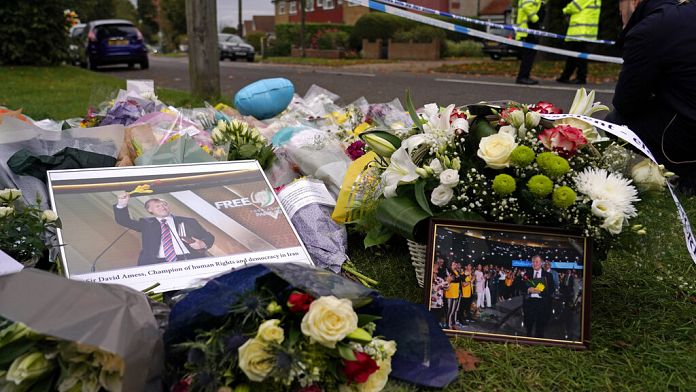 Tributes and fundraisers in the UK following the murder of 69-year-old Conservative MP David Amess.
Anonymous people kept vigil and laid candles and flowers near the place where he was stabbed to death last Friday.
He received his constituents at a church in his constituency in Leigh-on-Sea, about 60 kilometres east of London.
His assailant, who according to local media is a British national of Somali origin, was arrested.
The police believe that he acted alone and that his act was motivated by Islamist extremism, hence the obvious misunderstanding of the Muslim community.
Mahmudul Hasan, Imam of Essex Jamme Masjid Mosque :"He was our friend, our guardian, a very close person. For whatever reason, we used to write him a letter or approach him, and he would respond very quickly. He supported us a lot, both individually and as a community. He attended many celebrations at Essex Jamme Masjid in 2008 or 2014. I remember him as a very cheerful person and very kind to us."
In a sign of unity, the Conservative Prime Minister Boris Johnson and the leader of the opposition labour party Keir Starmer together laid sheaves of flowers at the scene of the tragedy.
A drama that is reminiscent of the murder by a far-right activist of the Labour MP Jo Cox in 2016, a few days before the Brexit referendum.
Source link