News
Two Iranian-Britons held in Iran for years land in UK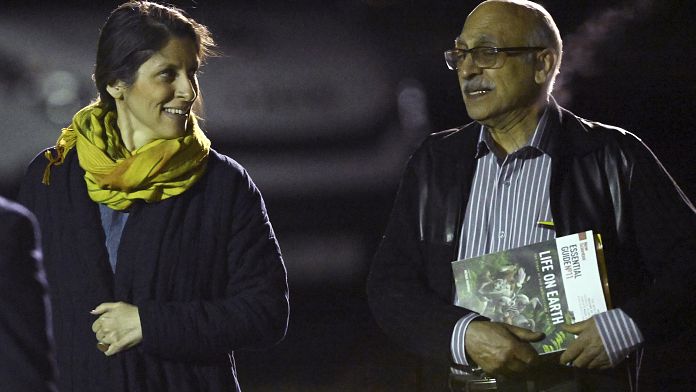 The return to the UK after years of detention in Iran. Nazanin Zaghari-Ratcliffe landed Thursday at dawn at the Royal Air Force base in south-west England, accompanied by Anoosheh Ashoori, another Iranian-British, also released by the Tehran regime .
Both appeared relaxed, smiling, before finding their families away from the cameras.
This is "a great relief (…) that she is coming home", declared Richard Ratcliffe who had carried out two hunger strikes to obtain the release of his wife, this one was finally able to find her seven-year-old daughter whom she did not see growing up.
Nazanin Zaghari-Ratcliffe, an employee of the Thomson Reuters Foundation, was arrested in 2016 during a private trip to Tehran. Accused of plotting to overthrow the Islamic Republic, she was sentenced to 5 years in prison. She has always denied the charges against her.
According to her relatives, she was the hostage of an old diplomatic and financial dispute between Great Britain and Iran. "In parallel" of this release, London announced that it had settled an old debt of 470 million euros with Tehran, without establishing a link between the two cases.