L ' ASSE travels to Montpellier on Sunday as part of the 5th day of Ligue 1. A meeting that already promises to be complicated for the Greens and their coach Claude Puel.
Saïdou Sow finally unavailable in Montpellier ?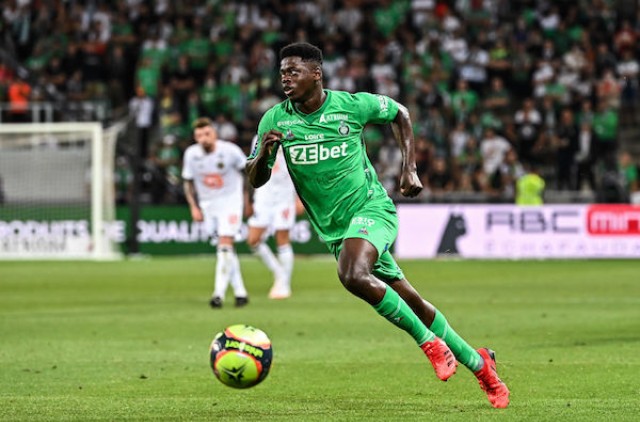 Invited this morning by France Blue Loire, Claude Puel openly announced that Saïdou Sow could miss the match against Montpellier HSC at the Stade de La Mosson. Not least because it does not have its health pass in full. The Guinean international central defender, back from selection, must observe a quarantine period. For his trip to Montpellier, Sunday, the Ligérien club will have to deprive itself of Saïdou Sow.
Selected in the Guinean selection, the young Stéphanois "went to an orange list country and will not be available "Claude Puel confirmed this Friday in a press conference. On the other hand, Peruvian Miguel Trauco, who did not enter the game on the night of Thursday to Friday during his team's defeat against Brazil (0-2), could well be in the group of ASSE for this match. "We picked up eleven players from the squad. For Africans in particular, there is a lot of fatigue following long trips. It's an advantage to play Sunday to recover a little more ", continued the coach of the ASSE. But this is not the only bad news for AS Saint-Étienne.
Benoit Bastien will be at the whistle of Montpellier-ASSE
Looking for their season success in Ligue 1, theAS Saint-Étienne was not spoiled by the LFP since the referee who will officiate the match against Montpellier does not bring luck to Claude Puel's team. He was at the whistle for Les Verts three times last season, at the Stade Geoffroy Guichard, with a record of 0 wins, 1 draw against LOSC (1-1) and 2 defeats against Rennes (0-3) and in the derby against OL (0-5). Puel and his men are therefore warned.