News
Turow Mine: Poles angry at EU Court of Justice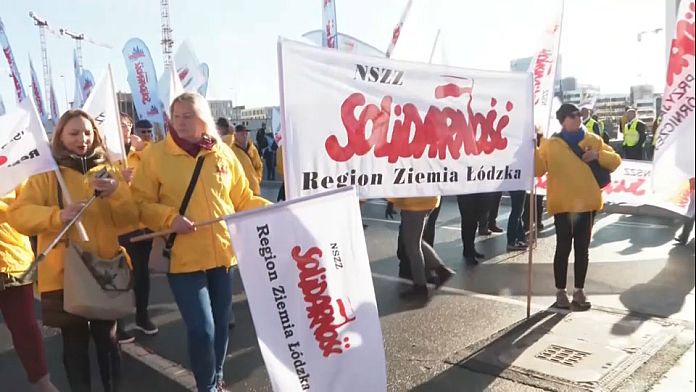 Angry Polish miners denounce the decision to close the Turow coal mine. Supported by the union Solidarnosc, they were about 2 000 to demonstrate in Luxembourg this Friday in front of the Court of Justice of the European Union".
In May, the court ordered the closure of this huge open pit mine following complaints from the Czech Republic. But Poland ignored this injunction. And a month ago, the Court demanded that Warsaw pay 500, 000 euros per day as long as the mine remains active.
Located in southwestern Poland, close to the border with Germany and the Czech Republic, the Turow mine is considered one of the most polluting in Europe. According to Prague, its activities have a negative impact on nearby Czech villages, draining water from the area.
For Warsaw, a shutdown would threaten the stability of the Polish electricity grid. For their part, the Germans also blame the mine for generating significant pollution. Factories turning lignite into electricity make the air difficult to breathe. Mining also weakens soils. But for now, Berlin has not joined the Czechs' legal action.
Source link