News
Tributes after the death of famous drummer Taylor Hawkins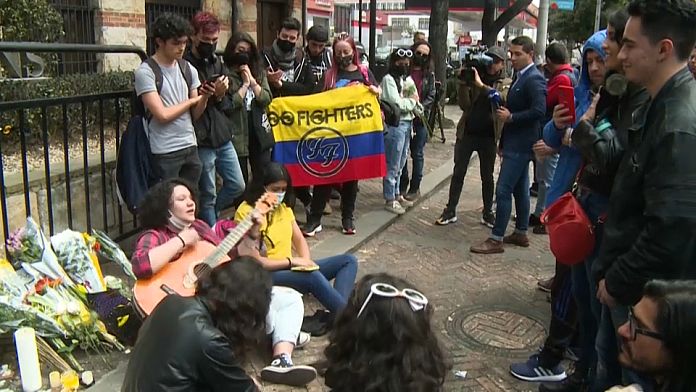 Emotion to Bogotáafter the death of Foo Fighters drummer Taylor Hawkins. The famous rock band announced the terrible news on Friday a few hours before a concert.
"I feel the loss, the emptiness, the nostalgia, rock and roll is in mourning"said a fan of the drummer during a vigil outside the hotel where he died the night he was scheduled to perform.
According to the first toxicological analyzes, Taylor Hawkins had consumed cannabis, opiates and antidepressants before dying in this hotel in the Colombian capital
The drummer joined the Foo Fighters in 1997 after collaborating with Canadian singer Alanis Morissette.
Tributes from the world of music
Tributes poured in from all over the music world, Ozzy Osbournethe leader of Black Sabbath, saluting "a great person and an incredible musician" and punk rocker Billy Idol calling the news a "tragic".
The guitarist of Rage Against the MachineTom Morello, praised his "unstoppable rock power".
"In utter disbelief at the Taylor Hawkins news"have for their part declared the rockers Nickelback in a statement on Twitter.