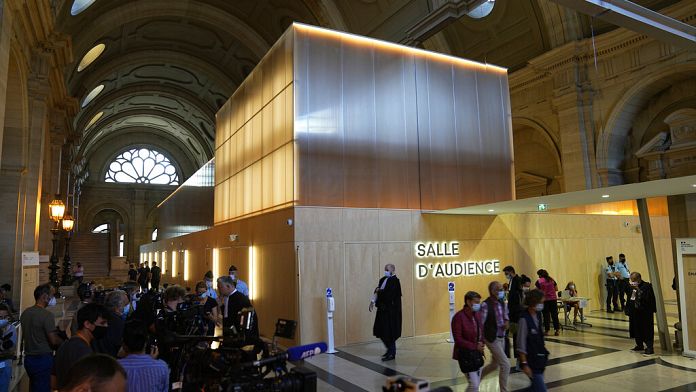 Special day at the cour d"assizes spéciale de Paris, the first policeman who arrived at the Bataclan a few minutes after the start of the attack on November 13, 2015 testified anonymously on Wednesday. He relived his terrifying progression into the unknown, holding the entire courtroom in suspense.
Today commissioner, he told :
"Before us, swinging doors, the unknown. We did not know the configuration of the premises. Only one certainty : that there were terrorists who were massacring innocent people and waiting for us with weapons of war. I said to my team-mate : We must go".
Later, He also explained the beginning of the evacuation of the wounded, told about the face of the first young man rescued from the pit, the little boy of 5 years, on anti-noise headphones on his head, pulled out from under a body…
The lawyers, such as Olivier Morice and Jean-Marc Delas, expressed "their gratitude", thanked this "modest hero" on behalf of the victims ' families :
"I think everyone was particularly struck by the courage, the heroism of this commissioner who made the decision to intervene in the face of a very considerable risk : he was under-armed. He made this decision to be able to return to the Bataclan at the risk of his life and the risk of whoever was with him and thus he saved a number of people. And the families we represent are extremely grateful to him."
"I wanted to express what the parents think, a very, very strong admiration as each of those who heard this commissioner. He is simply a hero and a very very modest hero, very simple, very humble. Which gives enormous strength to his testimony, because he does not put himself forward, he very simply says that he did what he had to do but what he did is absolutely extraordinary."
After the testimony of the policeman, a brief silence followed and to the question of the court you get to relive as before, he replied: "The necessary has been done in terms of psychological support. But we remain marked for life".