News
Towards autonomy for Corsica?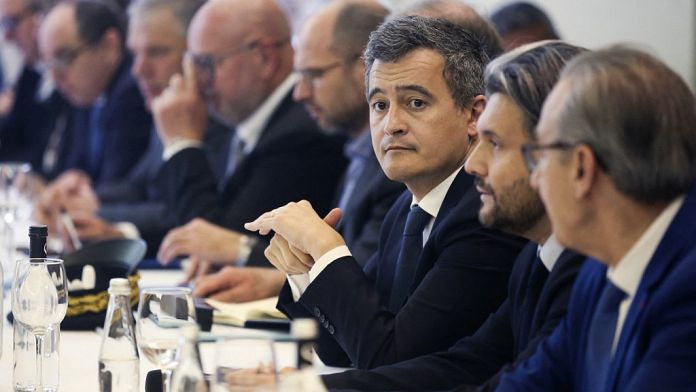 Gérald Darmanin concluded his two-day visit to Corsica with a promise: that of formalizing in a written document the discussions undertaken with the elected separatists. The French Interior Minister said he was "ready to go as far as autonomy" for the island.
Gérald Darmanin assured Thursday that his discussions with the elected Corsican autonomists, whom he promised to formalize in "a written document"engaged well "the word of the state"beyond the presidential election.
"I am in favor of there being a written document" so that "everything we have said is inscribed in time, as a commitment of the State and the Community", declared the minister during a press conference at the prefecture of Ajaccio, on the second day of his visit to Corsica.
Very strong commitments
As of Wednesday evening, the autonomist president of the Executive Council of Corsica, Gilles Simeonigreeted the "very strong commitments" by Gerald Darmanin, "ready to go as far as autonomy" for the island, wishing these were "recorded in a document, with a timetable". "In this case, I can consider that we have laid the first stone of a historic process"he had said.
"The ministers engage the word of the State", replied the minister this Thursday: "What I say, (…) I am able to write it. I do not have two types of words, I only have one, I am like the Corsicans, a man of honor. And so I will write and I will obviously engage the word of the Republic".
"Whether we will agree at the end of these many difficult discussions, I am not sure, but let's start with this dialogue"he nevertheless specified.
Suspension of sentence for Colonna
Concerning the possible rapprochement with the Corsican prison of Borgo d'Alain Ferrandi and Pierre Alessandricondemned as Yvan Colonna to life for the assassination of the prefect Erignac in 1998 in Ajaccio, following the lifting of their status as "particularly reported detainee", Gérald Darmanin repeated that "in no case will the government be able to take a decision under the pressure of the street: "As long as there is violence, there can be no rapprochement"._
Justice granted Thursday a suspended sentence "for medical reasons" to the Corsican independence activist Yvan Colonna, after his violent attack in Arles prison in early March. His lawyers had made this request while Yvan Colonna is still hospitalized between life and life and death. The law provides that a prison sentence can be suspended in the event of a vital prognosis.