News
Too much pressure from the Kremlin, the independent media Novaya Gazeta ceases publication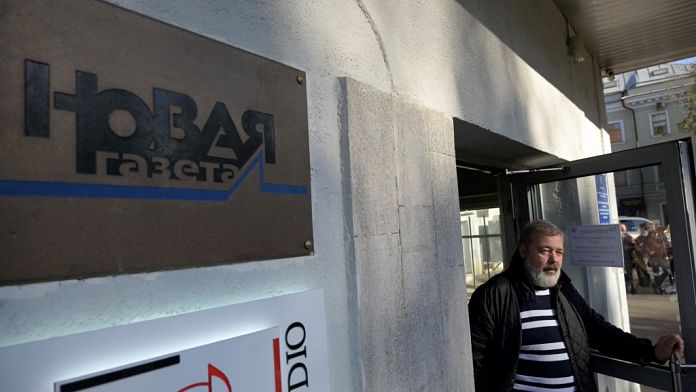 The independent Russian media Novaya Gazeta suspends its publications. Its officials cite Kremlin pressure in covering the war in Ukraine.
The Russian media Novaya Gazeta announced on Monday that it was suspending its publications until the end of the Russian intervention in Ukraine.
This medium was one of the last independent voices to be heard in Vladimir Putin's Russia.
But the war in Ukraine changed the situation. It is especially the Kremlin's stranglehold on information which makes the work of journalists very difficult.
The authorities have in fact adopted several laws which repress the dissemination of what they consider to be "false information".
And then there is this law called "foreign agents", which obliges the media to present as such, the people or the organizations which criticize the power.
Novaya Gazeta received two calls to order from the Russian telecoms policeman.
It is therefore to avoid further exposure that this media ceases to appear, in its paper version, but also on the internet and social networks.
Its editor, a recent Nobel Peace Prize winner, informed readers of this, denouncing a "military censorship".
For its part, the NGO Reporters Without Borders called on the Russian authorities to end "their policy of censorship".