News
To follow live: the war enters its third week in Ukraine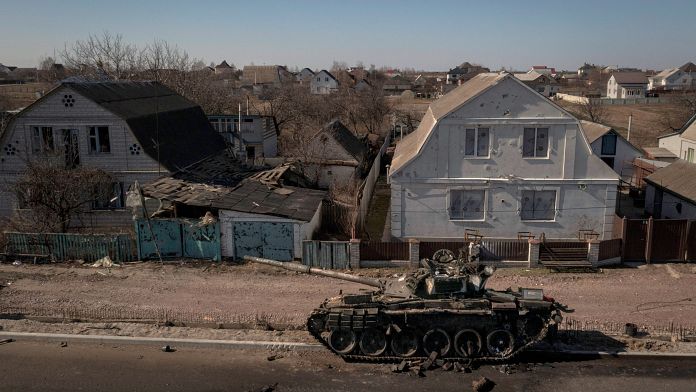 The Russian tanks had arrived at the northeastern edge of Kyiv on Thursday evening. The inhabitants are still trying to flee the advancing armored vehicles. According to the mayor of the Ukrainian capital, the city has only half of its usual population.
Launched on Thursday February 24, the Russian invasion of Ukraine therefore entered its third week on Friday.
Moscow proposes the opening of humanitarian corridors for civilians, but the Ukrainian President denounces empty promises, without any concrete reality: "Mariupol and Volnovakha are still completely surrounded. Although we did everything for the installation of a humanitarian corridor, the Russian troops did not respect the ceasefire". Volodymyr Zelensky announces that he has decided to send a convoy of trucks to Mariupol with food, water, medicine.
In this port city, the heavy bombardments left devastated neighborhoods.
On Wednesday, a Russian strike targeted a children's hospital and a maternity hospital, killing three people, including a little girl, but Moscow denies any responsibility and denounces a "staging"of the Ukrainian government for"maintain anti-Russian sentiment in the Western population." According to the Russian Ministry of Defense, the Russian air force did not carry out any missions aimed at ground targets in the Mariupol region.
For its part, Washington encourages investigations into "potential war crimes in Ukraine".
On the 16th day of the Russian invasion, more than two million Ukrainians fled war and bombardments. Two-thirds of these refugees go to Poland.