News
To follow live: already six days of war in Ukraine, and no way out of the crisis in sight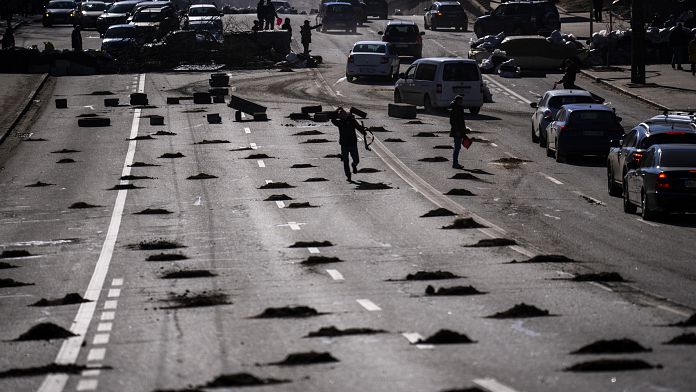 As in previous days, follow on this page, updated in real time throughout the day, the unfolding of events around the war in Ukraine, which entered its sixth day on March 1. Testimonials from our journalists on site, photos, urgent dispatches, everything you need to know about this major conflict.
Anti-aircraft warning sirens have again sounded in Kiev that night, where Russian strikes were reported on the outskirts of the city. The thud of shellfire has moved closer to the Ukrainian capital in recent days and fighting is now taking place in the city.
AT Kharkov, the second largest city in the country, families remained sheltered while intense shelling took place. Videos posted on social networks show apartment buildings targeted. The Ukrainian authorities are currently reporting more than a dozen deaths but say that the number of victims could increase.
Moscow says it's not targeting civilians, but the prosecutor's office International Criminal Court wants to open an investigation on possible war crimes.
Satellite images show the advance of a vast Russian convoy stretching over more than sixty kilometers northwest of Kiev.
Since the beginning of the offensive, the Russian army has come up against a tenacious Ukrainian resistance.
More and more countries are condemning Vladimir Putin's military intervention and harshly sanctioning his country. Increasingly isolated, the Russian president describes the West as " the empire of lies » .
The European Union has extended its list of people subject to sanctions. It now concerns almost 680 personalities and 53 companies. Vladimir Putin's spokesman, Dmitry Peskov, is on this list along with journalists accused of spreading anti-Ukrainian propaganda.
Shell, Europe's largest oil company, is the latest hydrocarbon giant to have severed its ties with the Russian company Gazprom. It will pull out of four oil and gas joint ventures valued at around $3 billion.
Turkey – an ally of Russia – has decided to close the Dardanelles and Bosphorus straits to military vessels, saying it cannot abandon its ties with Russia or Ukraine and wants to prevent an escalation of the war.