Soccer
Time for recovery for Claude Puel's team
It' ASSE will return to Ligue 1 next Sunday (15h), against RC Strasbourg. In view of the appointment in Alsace, Claude Puel unveiled the complete preparation program of his team this week.
ASSE: Claude Puel's team resumes Tuesday
Like all clubs, ASSE has observed an international break since its derby against OL (1-1), last October 4. On the occasion of the recovery, the Claude Puel moves to the field of Racing Club Strasbourg. It will be Sunday, October 17, at the Stade de la Meinau, on behalf of the 10th matchday of Ligue 1. Six days before the trip to Alsace, the coach of the Greens has published his preparation schedule. It'AS Saint-Étienne will resume training from Tuesday in the afternoon. The Greens continue on Wednesday with two sessions on the program: the first in the morning and the second in the afternoon.
On Thursday, October 14, Claude Puel scheduled training in the morning, just like on Friday, October 15. However, Friday's session will be followed by the traditional pre-match press conference. The ASSE will have a final morning session on Saturday 16 October before its trip to the Bas-Rhin. On the same day, the coach will unveil his group to face the RCSA.
First victory for AS Saint-Étienne in Strasbourg?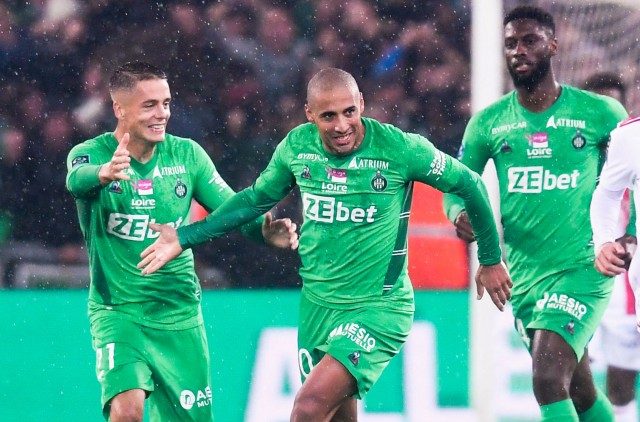 Before going to challenge the RC Strasbourg, the ASSE is the red lantern of the Ligue 1. The Stéphanoise team totals only 4 points for no victory in 9 days played. Claude Puel's players recorded 5 defeats in a row and 4 draws. However, they showed commitment and determination against OL (1-1), in the last match before the international break. And that bodes well for a more positive league run for the relegation-threatened Ligier club. Concerning Racing (12th with 11 points), it remains on a defeat against LOSC (1-2) and a draw in Montpellier (1-1).