Has Frank McCourt ever sold the OM ? Despite the constant denials of the president of Marseille, Thibaud Vézirian maintains that the Phocaean stable has changed owners.
OM soon under Saudi flag ?
For several months, Thibaud Vézirian regularly launches alerts to inform that theOlympique de Marseille will soon changed owners. Majority shareholder (95%) of the shares of OM since October 2016, the American businessman passed the hand to a Saudi prince, still hit hard in a live on social networks, saying that the Olympique de Marseille had already been bought by the Saudis. In a Space on Twitter, the Team journalist announced that the sale of OM is now closed between Frank McCourt and the Kingdom Holding Company of the Prince Al Walid bin Talal.
"I spoke with a mayor of Aix-en-Provence last week who said" Of course, it's done, you had the information before us ! "So everyone knows in these circles (deputies, senators…) ", dropped Thibaud Vezirian on the social network. "It is a story of the rhythm of information, of the rhythm of formalization. So as long as it's not official, it's denied. It's classic, it's normal. Of communication tempo too. Everyone gives his tempo in relation to his interests ", he added.
For the columnist, the formalization drags on because it is a story "which includes a state, a league, a club, a town hall, a city that needs to find a renewal above all. » Well beyond the sporting aspect, the takeover of OM is much more important because "these are fairly secret business affairs and you should not disturb this order that needs its timing for different causes and clauses. I meet people every day, even in Paris, who tell me about it. These are just people who have understood. »
Despite the various complaints of the Marseille leaders, Thibaud Vézirian is certain of his business and therefore restarted his machine. Yet Franck McCourt continues to hammer that there is no question of selling anything that concerns him.
OM: Frank McCourt wants to register in the long term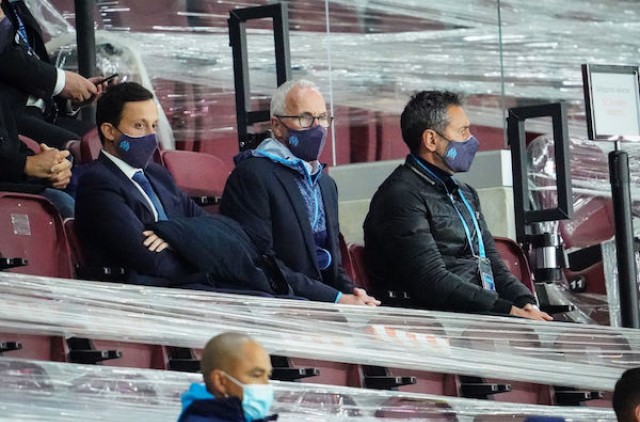 Last July, faced with the rumors launched by Verizian, the owner of OM had stepped up to reassure on his intentions. The successor of Margarita Louis-Dreyfus reiterated his ambitions for the future of the Marseille club.
"OM must play in the Champions League every year. It's an obligation. At the end of the season, OM must qualify for this competition. I have a strong ambition for OM, I am passionate about this club. And I am very determined to reach the heights. OM supporters deserve a great club and great results, " he told The Team. Case to follow therefore…