News
"This man cannot stay in power", Joe Biden raises his voice against Vladimir Putin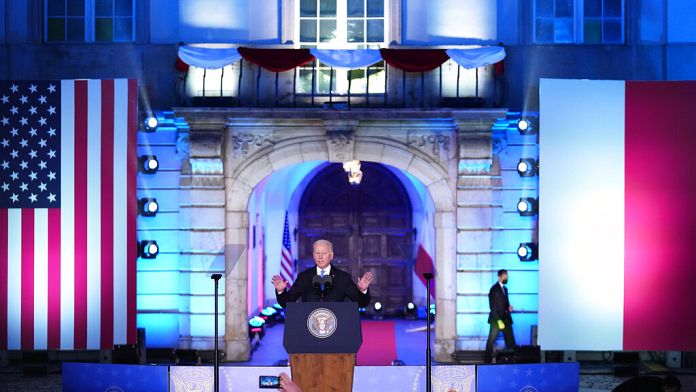 To end his two-day trip to Poland, the American president addressed the Russian people to tell them that they were not the enemy of the United States.But towards its leader, Joe Biden was fierce, during his speech he constantly warned his Russian counterpart against any attempt at a military operation in one of the member countries of the alliance. Atlantic.
The American leader also exclaimed, "he can't stay in power" when speaking once again of Vladimir Putin. A remark later tempered by a member of the White House who claimed that Joe Biden was not talking about regime change in Russia but about the power that Vladimir Putin wanted to impose in the region.
During his speech at the Royal Castle in Warsaw, Joe Biden also stressed that he thought this war was going to be a long one: "We must be lucid about this war, because it will not be won in a few days or a few months, doing the right thing "prepare for the long fight that awaits us".
The American head of state spent four days in Europe, where he attended three diplomatic summits with his Western allies from NATO, the G7 and the European Union, he visited American servicemen in Poland in a few kilometers from the border with Ukraine, he exchanged with Ukrainian ministers about sanctions against Russia and he also went to meet Ukrainian refugees in the Polish capital where he described Vladimir Putin as "Butcher".