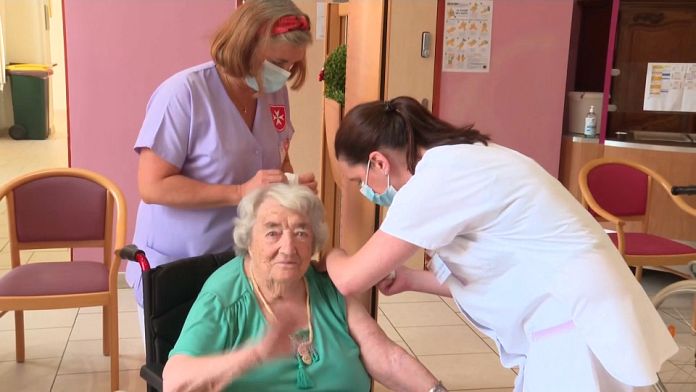 The campaign to recall vaccination against COVID-19 officially began in France on Monday, September 13. This measure has affected some 600,000 elderly people since Monday. According to the government, the recall campaign allows maintain their immune defenses, since the effectiveness of the vaccine decreases over time.
8 million French unvaccinated
Beyond nursing homes, the third dose is also recommended for 5 million over 65 who had their vaccine 6 months ago. The attention of the public authorities is also focused on the 8 million French who have not yet received their first injection.
In Europe, the threshold of 70% of adults vaccinated was crossed. According to the European Center for Disease Control and Prevention, in addition to France, seven other countries (Austria, Belgium, Hungary, Liechtenstein, Lithuania, Luxembourg and Slovenia) already recommend a third dose. Germany, Italy, as well as 13 other countries, are expected to do the same in the autumn.
"An unjustified third dose"
However, the World Health Organization believes that injecting booster doses to the entire population is not justified, since the vaccine remains effective against severe forms. In mid-August, the organization had already denounced the rush of rich countries to a third dose, believing that priority should be given to the supply of certain continents such as Africa, still very few vaccinated.