News
"There were half-burned bodies": in Boutcha, the spokesperson for the Ukrainian president testifies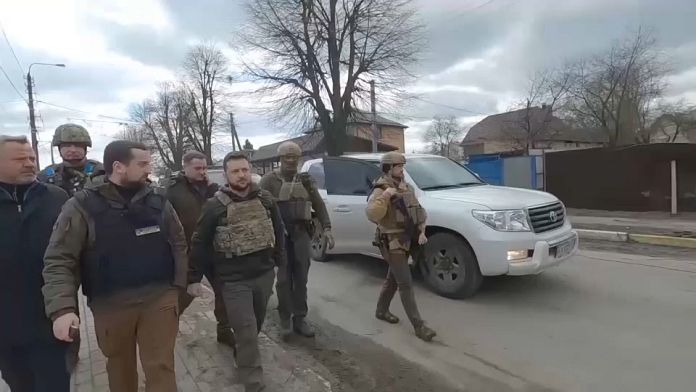 Surrounded by Ukrainian soldiers, President Volodymyr Zelensky discovered the horror of Boutcha this Monday, April 4, denouncing a genocide and war crimes. In this suburb near kyiv, around 350 civilians were reportedly killed and tortured.
His spokesperson, Sergei Nikiforov testifies:
"There were people with their hands and legs tied, with bullet holes in the back of their heads. There were people with signs of torture… half-burnt bodies. _And I'm talking about civilians, not soldiers. All this allows us to affirm that it could be a war crime. There is evidence that this is a war crime._
What about the Russian accusations that the images are fake and staged?
"There were dozens or even hundreds of international journalists in Boutcha – not just from Western countries but from all over the world. I did not hear once that this could have been a provocation or a bet. on stage."
In this context, how can negotiations to end the war move forward?
Every war ends with a peace agreement. There is no other option. So we have no other options but to negotiate with Russia, no matter how difficult it is for us to do so after seeing these images.