News
Their rights "eliminated" by the Taliban regime: Afghan women continue the fight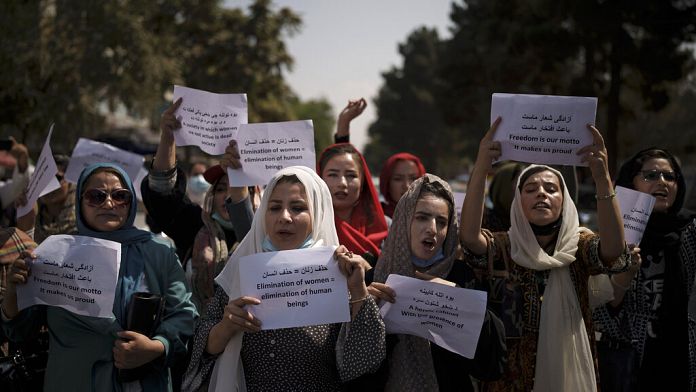 They want to continue working and studying. A handful of Afghan women braved the danger by demonstrating again this Sunday in Kabul.
Women's rights "eliminated" by Taliban
A march of only about ten minutes to denounce the elimination of their rights by the Taliban " s regime.
"In Islam, women have more rights, said one protester. Why are they taking away our rights ? Women's schools need to reopen. Women must return to work. All employees should return to their positions and start working again as before. We are not asking for anything else. We need our human rights."
"Taliban ideology takes us back 20 years. Women fear that 20 years of achievements and progress, especially for women, will be destroyed. That is why they are now trying to flee to neighbouring countries."
Kabul mayor sends women home
Member of the Taliban regime, Molavi Hamdullah Nomani, who now holds the post of mayor of Kabul, asked women working for the municipality to stay at home, adding that they would be paid. Only those who perform functions that men cannot perform are allowed to come to work for the administration.
The Taliban's broken promises
After returning to power in Kabul a month ago, the Taliban said they wanted to protect women's rights. But none of them joined the Taliban government.
In addition, the regime has banned girls and adolescents from returning to secondary school. And the ministry of Women's Affairs was replaced by the ministry of "Promotion of virtue and Prevention of Vice."
Source link