News
The wreck of the "Endurance" discovered more than a century after its sinking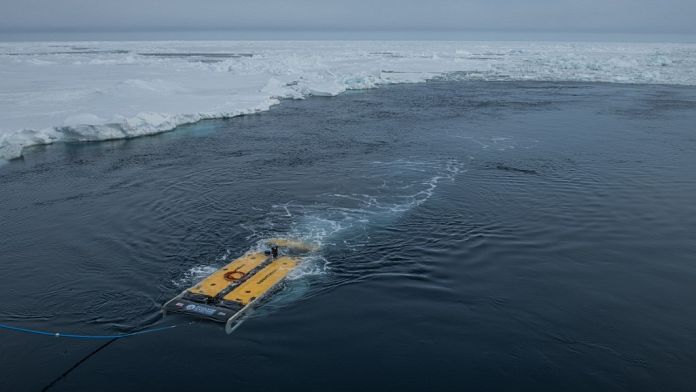 The wreck of the Endurance, British explorer Ernest Shackleton's ship broken by ice in 1915 off Antarctica, has been discovered in the Wedell Sea at 3,000 meters deep, its discoverers announced on Wednesday.
The discovery of a mythical boat. The wreckage of the Endurance was located during an expedition in the Wedell Sea off Antarctica.
"We are very moved to have located and captured images of the Endurance", asserted Mensun Bound, director of the exploration expedition organized by the Falklands Maritime Heritage Trust.
"This is by far the most beautiful wooden wreck I have ever seen. She stands tall, very proud on the seabed, intact, in a fantastic state of preservation", added the explorer.
"You can even read its Endurance name inscribed in an arc on the stern", he rejoiced.
The wreckage was discovered about six kilometers from the sinking site, its discoverers said.
The search expedition – numbering around 100 people – had left Cape Town on February 5 aboard a South African icebreaker, hoping to find the wreckage before the end of the austral summer.
The story behind the wreck
The Endurance had left the British island of South Georgiain the South Atlantic at the end of 1914 to lead the expedition Imperial Trans-Antarcticled by Shackleton, attempt the first crossing of the Antarctic continent, from the Weddell Sea to the Roos Sea, via the South Pole.
But in January 1915, the ship found itself caught in the ice of the Weddell Sea, near the Larsen Ice Shelf. Imprisoned for monthsthe 44-meter three-masted schooner was slowly broken by the ice and sank in November 1915, at a depth of 3,000 m.
Shipping has become legendary because of the survival conditions of the crew who camped for months on the pack ice before it broke, then joined by canoe and found refuge on the inhospitable and icy elephant islandfacing the Antarctic Peninsula.
But also because Shackleton's daring journey left in an Endurance canoe with a few companions to look for help until South Georgia and who will return to save all his crew.
Advanced technology
The Endurance22 Expedition used state-of-the-art technology, including two underwater drones to explore the area, described by Shackleton himself as "the worst part of the worst sea in the world"due to its glacial conditions.