News
"The voice of every African leader counts" assures Linda Thomas-Greenfield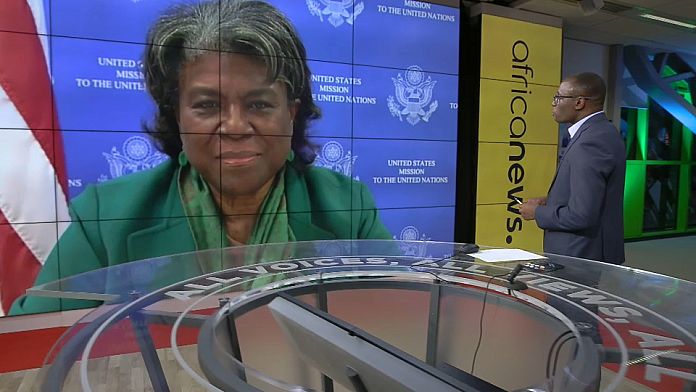 Interviewed on Africanews by journalist Ronald Kato, the United States representative to the United Nations, Linda Thomas-Greenfield appealed to African leaders to publicly show their support for Ukraine.
"The voice of every leader, of every country calling on the Russians to end this war matters. No voice is too small" said Linda Thomas Greenfield. "No president is insignificant in this struggle. This is why in New York, at the General Assembly, the African vote is expected in order to tell Russia that it has no allies in this war against Ukraine".
Since the beginning of the Russian invasion, a large number of African countries have preferred to remain silent and about twenty of them even abstained, at the beginning of March, during the vote at the UN on a resolution demanding "that Russia immediately stop using force against Ukraine."
Repercussions already in Africa
"I constantly exchange with my African counterparts", assured Linda Thomas-Greenfield. "__As you know, three countries sit on the Security Council, Ghana, Kenya and Gabon. With them we discuss all these issues regularly. I also dialogue with other African representatives to encourage them to take a position on this issue. ."
Africans are already suffering the economic fallout from the Russian invasion with a major rise in the price of oil and basic necessities raising fears of deepening poverty across the continent.