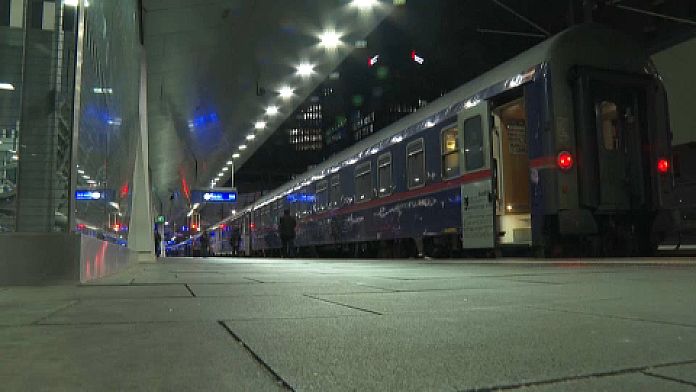 The Vienna-Paris night train has been back on track since Monday evening … For this first trip, there were no crowds, Covid obliges. But less polluting and therefore more environmentally friendly than the plane, night trains are making a comeback in Europe. The French Minister for the Ecological Transition, in charge of transport, Jean-Baptiste Djebbari was on board and according to him this is only the beginning of the adventure:
"By 2030 we want to reopen ten European lines and the challenge for all of us at European level will be to reopen these lines, win over these customers and then equip ourselves with new rolling stock. we will need around 30 new trains by 2030 ".
During this maiden voyage, the French minister also announced the upcoming entry into service of two other pan-European night trains: Paris-Berlin in 2023 and Zurich-Barcelona via Lyon in 2024, all subsidized by the French government.
Three years ago, European night trains were relegated to the dungeon of the economy, driven out by cheap flights and long-distance buses. But since then, the public authorities have counted on people's concerns about the climate emergency.
Midnight train departure / destination connections already operate in / between countries such as France, Belgium, Germany, Poland, Czech Republic, Austria, Hungary, Croatia and Italy.