[ad_1]

Many OM supporters push that the stadium Velodrome be renamed after Bernard Tapie. But this wish seems almost impossible for the Marseille management. Jacques Cardoze spoke on the subject.
OM: The Velodrome renamed Bernard Tapie, Cardoze confides
Stage Orange Velodrome will it be renamed in tribute to Bernard Tapie ? A few hours after the death of the former president of Olympique de Marseille, who guided the Phocaean club to the roof of Europe, many Marseille fans want this name change to happen in the very near future. A few groups of supporters have also unfurled a banner "Bernard Tapie Velodrome" in order to show that they were in favor of this name change. But this seems impossible for now.
Owner of the stadium, the Marseille city council does not really intend to change the identity of the stadium. Same bell sound from the side of the management of Olympique Marseille. New OM communications director, Jacques Cardoze explained the name change of the Orange Velodrome was very complicated due to the naming.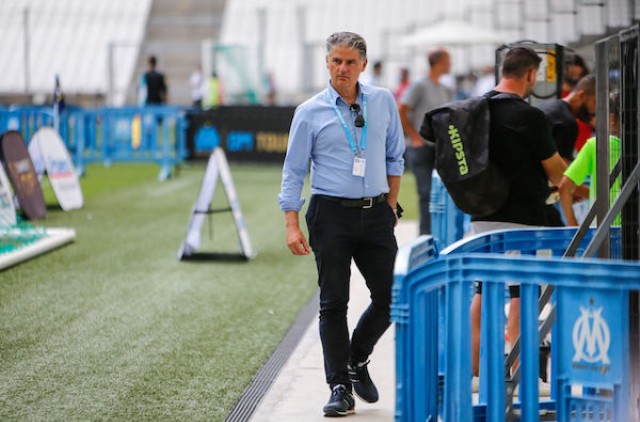 "The Orange Velodrome is called the Orange Velodrome, because there is a contract that binds us with the operator, that is a reality. Then I think it is a question that belongs to all Marseillais, to all elected officials, and that also belongs to the club and obviously to the leaders of supporters groups. It is a discussion that all these actors must have. It can't be someone deciding something in a corner", he confided in remarks reported by RMC Sport.
OM: "It is up to the town hall and the elected representatives of the region to discuss it"
Jacques Cardoze is well aware of this idea of changing the name of the Velodrome. "Indeed, I have also been able to read here or there that some also wanted to pay tributes to Michel Hidalgo in the same way or even to Pape Diouf", he added before explaining that "it is up to the city hall and the elected officials of the region to discuss it".
The City of Marseille could ask to change the name of the stadium. But to debaptise it, it will be imperative to compensate the operator for the remaining five years of this naming contract, running until 2026. This promises to be very complicated to achieve.


[ad_2]

Source link