News
The Ukrainian anthem played in the Belgian parliament before the speech of Volodymyr Zelensky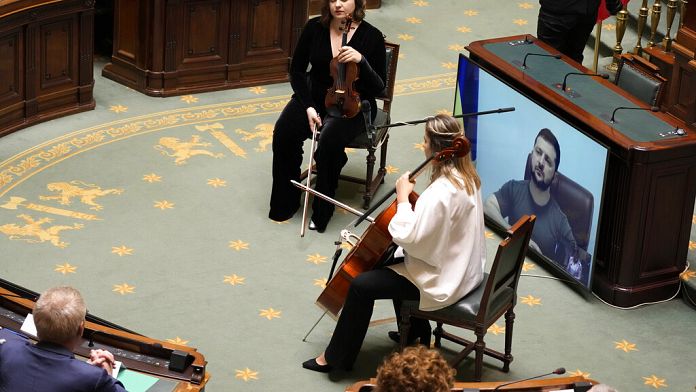 The Ukrainian anthem resounded in the Belgian parliament on Thursday, on the sidelines of a speech by President Volodymyr Zelensky calling on Belgium to deliver arms to help its people fight Russian troops, particularly in Mariupol.
In an allusion to the diamond trade of which the Belgian city of Antwerp is a stronghold in Europe, the Ukrainian president said that "the peace" had "much more valuable than diamonds, than agreements with Russia, than Russian ships in ports, more so than Russian oil and gas, so help us!", he launched in front of the Belgian Parliament.
The Ukrainian anthem was played by a violinist and a cellist in the hemicycle.