News
The streets of Madrid invaded by hundreds of sheep and goats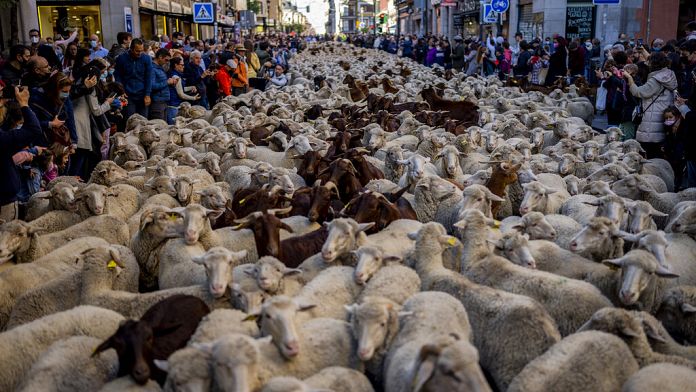 A thousand sheep and a hundred goats in the heart of the Spanish capital. Madrid celebrated this Sunday the festival of Transhumance. An old tradition that commemorates the law protecting the free transit of flocks in the country.
Last year"s event had to be cancelled due to Covid-19. The participants relish their presence all the more.
"It's definitely a special year, because last year it was canceled. We are not as numerous as usual, because some are still afraid. But every year it's a big holiday", confides this participant.
After crossing the busiest places in Madrid, the animals will reach the Extremadura region to spend the winter there.
Source link