[ad_1]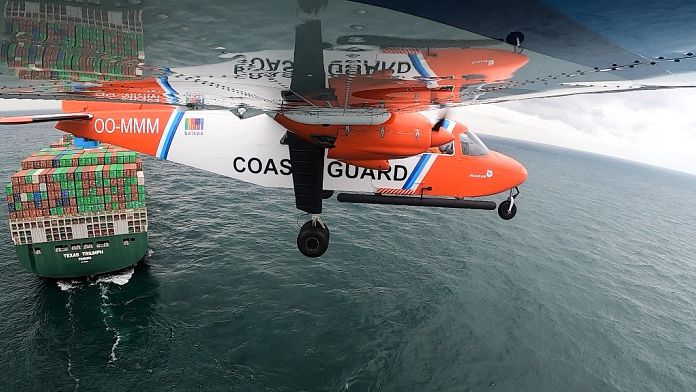 The Belgian Coast Guard is using a small aircraft that can catch the polluting gases emitted by ships in the North Sea. And this has a deterrent effect!
The small twin-engine plane of the Belgian Coast Guard does not pay a mine, and yet, it"s a formidable anti-pollution weapon!
It is equipped with air pollution control instrument. It captures, in real time, the polluting gases released by ships.
The plane flies over the boats, many in the North Sea. And it detects what's in the smoke plumes.
Ward Von Roy is one of the engineers responsible for the data collection.
"On the plane," he explains, "we installed a sensor called a 'sniffer'. With this "sniffer" one can control the emissions of ships. In fact, we control two regulations relating to the emission of ships: one is SOx, sulfur, and the other is NOx, nitrogen. »
"It's very effective," he continues, "because you can control up to 10-15 vessels per hour. In comparison, an inspector in the port, can inspect only one ship per day. So we can control a lot more ships than any other system. »
300,000 euros fine
If the sniffer detects too high a toxic gas content, then a second check takes place once the vessel has arrived at its destination.
And if necessary, the shipowner must pay a fine of up to 300,000 euros. Plus the cost of the fixed asset. Enough to deter polluters.
This smoke capture device developed by a Swedish university is the pride of the Belgian coast guard.
And oil pollution
In addition to polluting emissions, this aerial work also makes it possible to identify oil stains or violations on fishing areas. "Or simply a container or cages of mussels lost at sea", notes Benjamin Van Roozendael, of the Royal Institute of Natural Sciences, partner of the initiative.
[ad_2]

Source link