News
The Saint Petersburg Festival Ballet positions itself against the war in Ukraine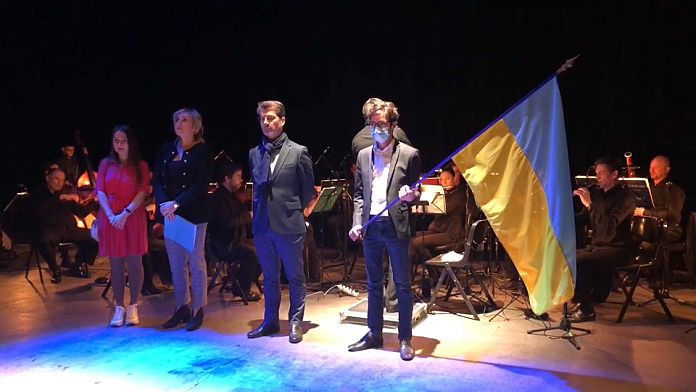 Every evening, before the curtain goes up, the St. Petersburg Festival Ballet, currently on tour in Europe, observes a minute of silence, after which the orchestra plays the Ukrainian national anthem. In Montluçon in the center of France where the show was offered on Tuesday February 1, the producer explains their motivations: "We are an international company, apart from the Russians, we have Ukrainians, Hungarians, Germans, people from Latvia, Poland, all over Europe, we are a family, and we are against war."
Behind the scenes, the world of culture and politics meet. Ukrainian flag in hand, the mayor of Montluçon, a member of the Les Républicains party, delivers a speech in favor of Franco-Russian friendship.
"This evening, it's a bit special because it's a ballet from Saint Petersburg, and today Russia is at the heart of the news, not cultural news unfortunately, but hot, murderous news and warrior.I wanted to deliver a message of peace to the Director of the Company, to tell her how close the Russian and French peoples are, and have always been friends, and they must continue to be so, and how Europe needs peace and a quick way out."
The consequences of the conflict are also felt in the Russian cultural milieu. Several directors of theaters in Moscow and Saint Saint Petersburg have resigned. European establishments have canceled the arrival of Russian artists within their walls. By denouncing this war, this company has so far been able to maintain its tour.