News
The Russian offensive is bogged down, the Ukrainian soldiers counter-attack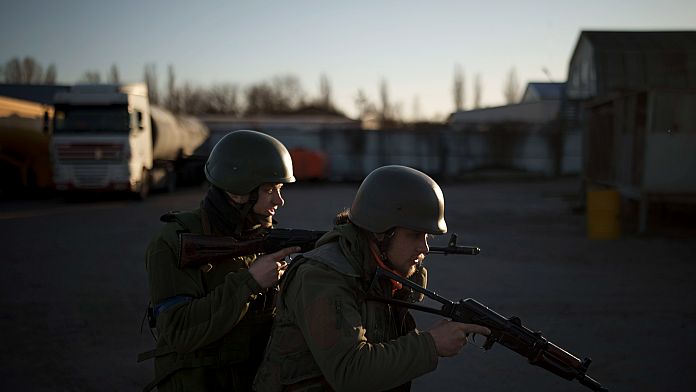 A month after the start of the war in Ukraine, the situation has become bogged down on most fronts. For several days, the Russian army has not advanced and has even suffered several counter-attacks from Ukrainian soldiers who intend to regain ground, particularly in the vicinity of Kyiv.
The capital remains an objective of the Russian army, but it is blocked to the northwest and east of the city, and has had to retreat in recent days on several of these fronts, said Wednesday the mayor Vitali Klitschko .
According to Washington, the Russian army offensive is stalling on several fronts, "The Ukrainians managed to repel the Russians 55 km east and northeast of Kyiv"a senior Pentagon official who requested anonymity told reporters. "It's not that they're not advancing, it's that they're not trying to advance. They're taking defensive positions," he added.
Failing to succeed in seizing the big cities, the Russian army continues to bombard them. In Kyiv, a new strike on the parking lot of a shopping center left one dead and two injured on Wednesday. Earlier in the day, four people were injured in bombings on buildings.
100,000 civilians trapped in Mariupol
Nine evacuation corridors were set up on Wednesday, but none for Mariupol. Ukrainian President Volodymyr Zelensky said nearly 100,000 people would still be trapped in the ruins of the besieged major city in the south of the country, "without food, without water, without medicine, under constant bombardment".
Washington and Brussels denounce "war crimes" –
The US government "established that members of the Russian forces committed war crimes in Ukraine", US Secretary of State Antony Blinken said on Wednesday.
"Starting March 15, a team will examine gross human rights violations, violations of humanitarian law, and possible war crimes and crimes against humanity. They will be tasked with compiling this information into a report that will be published in approximately three weeks and will then forward this document to other relevant jurisdictions such as the International Criminal Court and the International Court of Justice", explained Michael Carpenter, US Ambassador to the Organization for Security and Cooperation in Europe (OSCE).
"These war crimes must stop immediately", said European Council President Charles Michel on Wednesday evening. "We see Russia increasingly attacking the population, targeting hospitals, schools and shelters," he said in a statement.
This war is also devastating for Russia. NATO estimates that 7,000 to 15,000 Russian soldiers have been killed in four weeks of war in Ukraine, where Ukrainian resistance robbed Moscow of the lightning victory it sought.