News
The remains of Yvan Colonna transferred to Corsica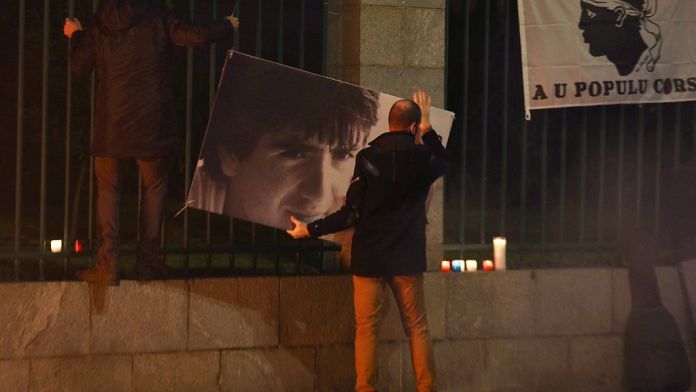 The funeral of Corsican independence activist Yvan Colonna, whose death after his attack in prison sparked a wave of emotion on the island, will take place on Friday in his family village of Cargèse.
According to sources familiar with the matter, the body of Yvan Colonna was to be repatriated on Wednesday. Calls to make a guard of honor, with candles and flags, between Ajaccio airport and the funeral home where he is to spend the night, circulate in Corsica. His funeral will be Friday at 3 p.m. in the village of Cargese.
Since the announcement of his death, themeditation prevailed in Corsica, contrasting with the scenes of violence that punctuated the various demonstrations of support for the activist for nearly two weeks. Several vigils took place in peace and the Collectivity of Corsica on Tuesday lowered its flags. An initiative that the government publicly disapproved of on Wednesday. "The decision of the Corsica community (…) seems to us to be very inappropriate in this context", estimated its spokesperson, Gabriel Attal.
Clarify the circumstances
Yvan Colonna was serving a life sentence on the continent, in Arles when he was violently assaulted on March 2 in the gym by a fellow prisoner condemned in particular for terrorism. After almost three weeks in a coma, the former shepherd died Monday evening at the age of 61 in a Marseille hospital.
Various investigations should make it possible to clarify the circumstances of this attack which lasted nearly eight minutes, filmed by a camera, without any supervisor intervening. It was the attacker himself who alerted the guards, explaining that Colonna had "felt unwell".
Tuesday, the National Anti-Terrorist Prosecutor's Office (Pnat) requested a requalification of the indictment of his attacker in "murder in connection with a terrorist enterprise".