News
The question of sanctions against Russia shakes the Serbian elections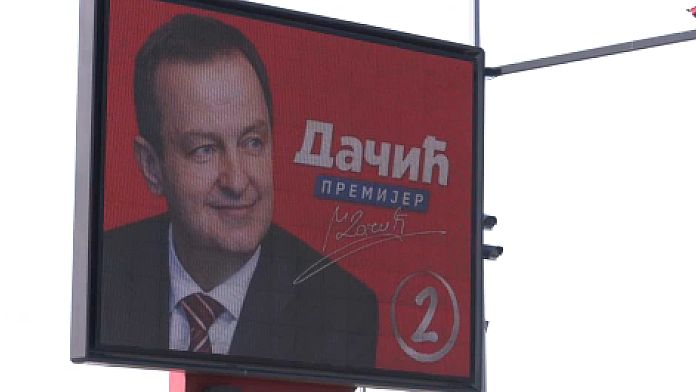 Should Serbia take sanctions against Russia? The question divides the political parties in the middle of the campaign for the general elections which will be held this Sunday, April 3.
While Serbian voters are preparing to renew their Parliament on the occasion of the general elections, a theme shakes the campaign: that of international sanctions against Russia, Belgrade's traditional partner.
The government of Aleksandar Vučić has defended the territorial integrity of Ukraine at the UN, but it is one of the few in Europe to have refused to sanction Moscow. This is explained by the diplomatic ties between Serbia and Russia, its dependence on Russian gas, but also a certain reading of the recent history of the region.
"Stop recognizing Kosovo and we can discuss it"
"We condemn any attack on the territorial integrity and sovereignty of States, but we believe that there is a form of hypocrisy here: nations which bombed Serbia because of Kosovo and which recognized Kosovo's independence , thereby violating the territorial integrity of Serbia, tell us today that we must join the sanctions against Russia", declares Ivica Dačić, president of the National Assembly and the Socialist Party of Serbia, before concluding: "So ok, stop recognizing Kosovo and then we can talk about it".
The left-wing opposition coalition called Moramo ("We must"), for its part, believes that Serbia should become a member of the EU and strongly condemns the Russian invasion. The question of sanctions has been raised many times by the party.
"It is important to remember that each European country follows its own interests. When European states take sanctions against Russia, they all choose which sanction to impose or not to impose according to their needs. Yes, we must participate in solving the humanitarian crisis in Ukraine and condemn the war, but when it comes to sanctions, we should focus on our own interests, as other European countries do.", tries to sum up Biljana Stojković, president of the Moramo coalition.
Nationalists do not want to "cooperate with NATO"
The nationalist coalition led by the Dveri Movement has a more decided opinion, it opposes the sanctions. For Bosko Obradovic, leader of the party, "Serbia has neither to cooperate with NATO states nor to impose sanctions against Russia. (…) We do not see the need to adjust our policies vis-à-vis those of the EU, when it is obvious that Serbia is not wanted in this union and that the process of enlargement is clearly over."
On March 4, thousands of far-right activists marched through the streets of Belgrade in support of the Russian offensive in Ukraine displaying Russian flags.
Faced with the absence of sanctions against Russia, the Serbian capital has become, along with Istanbul and Antalya, "a stopover to reach or leave Russia from Europe", note our colleagues from Liberation.