Soccer
The process of dismissal of Pochettino is launched!
What if the leaders of PSG sided with the supporters regarding Mauricio Pochettino ? Internally, uncertainty would now reign over the future of the Argentine coach.
Mauricio Pochettino in danger at PSG?
Appointed last January, Mauricio Pochettino will he meet the same fate as his predecessor Thomas Tuchel? Heavily criticized for his tactical choices, which leave no visibility in the game of the Paris Saint-Germain, the former Tottenham coach may not spend the winter in the capital. Indeed, The Athletic reveals this Tuesday that Nasser Al-Khelaifi and Leonardo question the lack of progress of the team since the advent of Mauricio Pochettino on the bench.
Despite an extension until June 2023 last summer, uncertainty now reigns around the future of the coach of the Red and Blue. The British tabloid explains that the work done for 10 months by the 49-year-old technician has not yet convinced the Parisian management at the moment. While they hoped for better after the departure of Tuchel, the Parisian leaders do not hide their amazement at some results and even regret the lack of progress of the team at the back of the game.
After a summer transfer window of the most attractive and the arrivals of Lionel Messi, Sergio Ramos, Achraf Hakimi, Georginio Wijnaldum, Gianluigi Donnarumma and Nuno Mendes, the Parisian collective has no identity in the game. Even if the results on the pitch are rather favorable to Pochettino, the Paris SG now asks questions about his ability to lead a group like the one he currently has. Especially that Zinedine Zidane is still in Qatar's plans for PSG.
Zinedine Zidane soon in place of Mauricio Pochettino?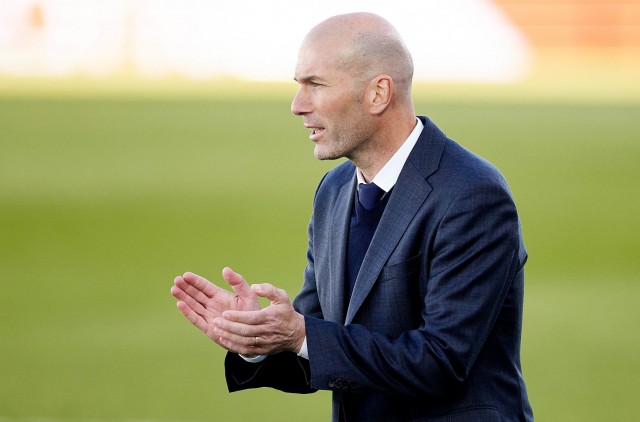 According to the revelations of the media ESPN, Paris Saint-Germain has not yet made a final decision on the situation of Mauricio Pochettino. The leaders give themselves until winter and the end of the first part of the season before deciding. If so far the face of the team has not evolved at the level of the game, like his predecessor Thomas Tuchel, Pochettino could be fired. Free of any commitment since his departure from Real Madrid at the end of last season, Zinedine Zidane is a big favorite to succeed the 49-year-old coach.
Something that would not necessarily displease the 1998 world champion. According to the American sports channel, the Marseille technician would see himself at the head of a team like that of Paris Saint-Germain in order to manage big stars like Lionel Messi, Neymar Jr, Kylian Mbappé and the rich wardrobe of Red and Blue. Pochettino is therefore warned.