News
The Prime Minister? "He's home": First speech by Khartoum's new strongman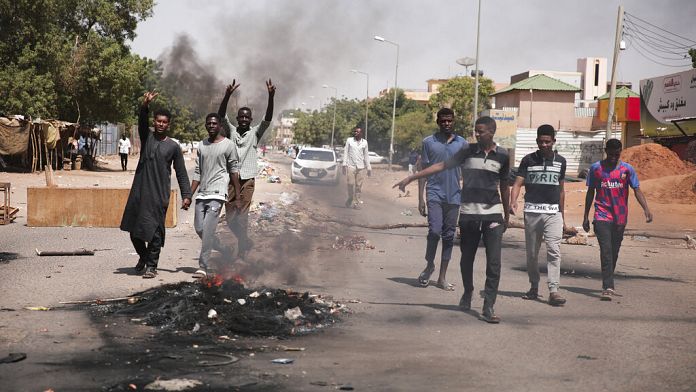 In Khartoum, Sudanese are protesting against Monday"s military coup and protesters have turned the country"s capital into a dead city.
The UN calls for the release of the Prime Minister and officials detained by the coup plotters.
The general who took power spoke for the first time, admits to having "arrested ministers and politicians" and he says he has "sheltered" Prime Minister Abdullah Hamdok.
Abdel Fattah al-Burhan, Sudan's ruling general: "The Prime Minister (Abdalla Hamdok) was at home, but we were afraid that he would be hurt. He is now at my house, we were sitting together last night, and he continues to live normally. He will go home when the crisis is over and all the threats are gone, but for now he is staying at my house."
According to a pro-democracy doctors' union, since Monday at least four protesters have been killed and eighty others injured in clashes with the army.
In Khartoum, Sudanese who block roads in protest say they want to "save" the "revolution" that overthrew Omar al-Bashir in 2019.
Source link