News
The Pope praises the "gift" of "celibacy": colloquy at the Vatican on the role of priests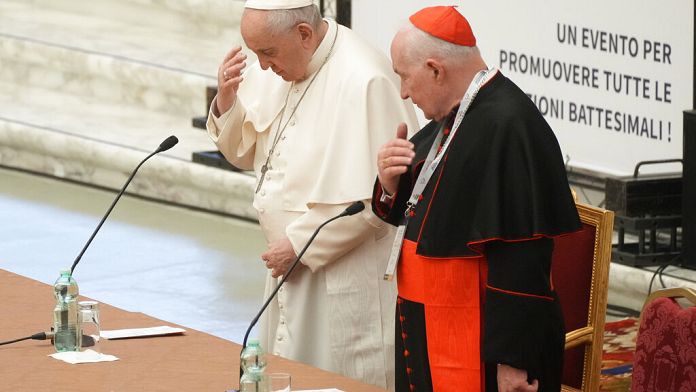 The role of the priests in question in the Vatican where the influential Cardinal Marc Ouellet denounces the "behaviours concealed for too long to protect the institution."
The Canadian cardinal spoke at the opening of a three-day colloquium on the priesthood.
On his side, Pope Francis has extolled the "gift" of "celibacy".
Francis: "Vocational distortion occurs every time we forget that priestly life is due to others – to the Lord and to the people he has entrusted to us. This forgetfulness is at the root of clericalism – of which Cardinal Ouellet spoke – and of its consequences. Clericalism is a perversion".
Pope Francis did not mention in his speech the crisis that the Church is going through on sexual assaults on minors.
On Tuesday, Italian victims' associations launched a campaign to demand an independent investigation.