News
The poignant testimony of refugees who fled the horrors of war in Boutcha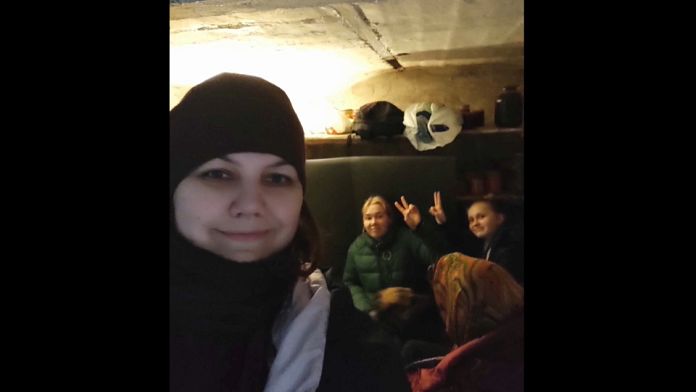 The unbearable images of the bodies amassed in the streets of Boutcha sound like a new trauma for the survivors who managed to flee the suburbs of kyiv.
"The first explosions in Boutcha were very powerful. Our windows shook. The ground shook. We came out of our building, because we did not understand what was happening. We did not know what to do, where to hide. Was is it safer at home? Or on the contrary, was it safer to leave the apartment as soon as possible? We heard the noise of the helicopters, we saw them, but we did not understand what was going on ", remember Maria Kozlovaa Ukrainian refugee, met in Paris by our journalist Anelise Borges.
At the start of the war, Maria took her son and grandmother to an underground shelter for safety. After 12 days without water, gas and electricity, Olga, 94, survivor of the Nazi occupation during World War II, showed the first signs of fatigue and suffered several illnesses. The family had to leave their shelter.
"Having been through a war before, I thought I would survive this one. But it was worse. The Russians went after civilians, because they couldn't reach the military. They brutalized citizens who didn't ask for anything. They raped people. It was so scary! I don't even know if these people were able to get out of it because we left the country in disaster. The Russians are our "brothers". two languages ​​are very close. How can they behave like this and destroy our towns and villages?" asks the grandmother, Olga Kuzmenko.
This total destruction evoked by Olga is revealed as Ukrainian troops gain ground and retake towns ravaged by the passage of the Russian army.
_"We are destroyed" launch Maria."It's so hard to see our city, our streets completely destroyed. We want to go home. We want to go back because we feel capable of rebuilding our country."_
But the return is premature. In the town of Boutcha, the authorities are still picking up the corpses of civilians scattered in the street. Demining operations will last at least 5 weeks. So maybe it will be time to go home for Olga, Mariia and her son to return to Ukraine and begin to rebuild a country, destroyed and bruised like millions of lives.