News
The pig industry weighed down by rising production costs and falling meat prices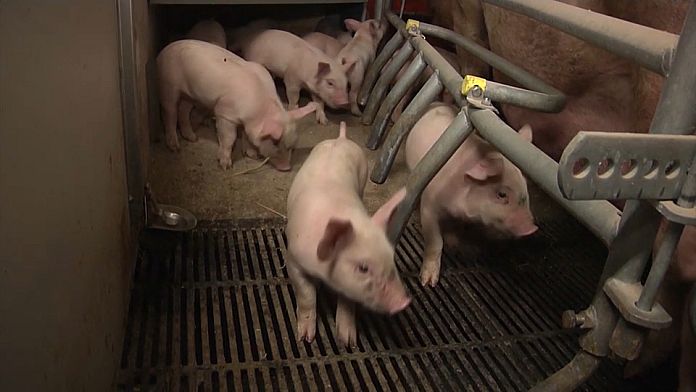 The pork sector is in crisis in Europe. In question, the increase in production costs, in particular the rise in the price of cereals intended for animal feed, combined with the fall in the price of pig meat since the start of the pandemic.
As a result, many breeders find themselves in great financial difficulty. "We are in the middle of a storm, underlines Kristoffer Serup Hald, a Danish farmer who estimates his losses at around 740,000 euros this year.
The Danish farmers' problem is a European problem. Union-wide, pork prices are down 10% from a year ago. At the same time, inflation was particularly high for food and energy.
Recently, 21 Members of the European Parliament sent a letter to the Agriculture Commissioner asking him to support pig producers in the face of the financial pressures they are facing.
An initiative that leaves the Danish minister in charge of the sector skeptical: "Despite the difficult times, it would be better not to have this kind of interference", emphasizes Rasmus Prehn.
In France too, breeders have called for "urgent state support" to pay off the debts suffered by the sector. Debts that they estimate at 440 million euros for the year 2021.