Soccer
The Paris SG issues a warning to Sergio Ramos!
Arrived free this summer from Real Madrid, Sergio Ramos has still not played a minute in an official match in the shirt of PSG. The capital club was keen to warn the Spanish central defender.
Sergio Ramos warned by PSG staff about his injury
After 16 years of good and loyal service, Sergio Ramos left Real Madrid to join the Paris Saint-Germain. At 35 years old and still feeling good for the service, the Spanish international initialled a two-year lease, that is until June 30, 2023. But unlike all the other summer recruits of Leonardo, only the former captain of the Merengues has not yet played a single match with his new club. Faced with physical glitches that delay his return to competition, the 2010 World Champion was warned by the PSG staff about his injury.
Indeed, according to the information of La Cuatro, the medical department of the capital club advised Sergio Ramos to continue to rest and strengthen his basic physical condition, especially with the number of setbacks that have been felt during this process. The Spanish media explains that the health staff of the Red and Blue made it clear to the Spaniard that he must not rush his return to the field otherwise the consequences could be damaging in the long term. And the Parisian coach seems to have picked up the message from the club's medical department to his player.
Pochettino does not know when Sergio Ramos will return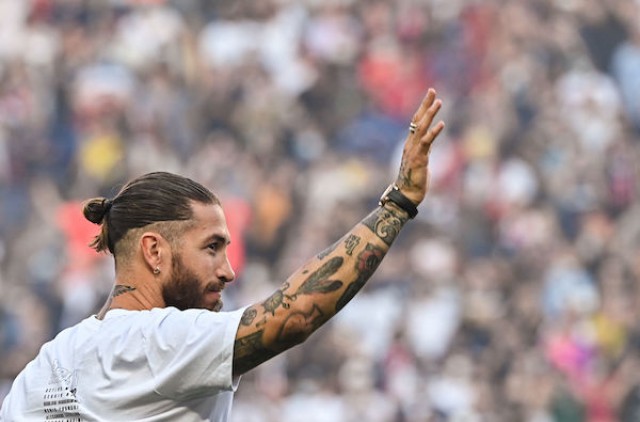 Present in press conference Monday afternoon, Mauricio Pochettino has openly claimed that he can not give a date for the return to competition of Sergio Ramos. "We have no precision. We hope he can be available. He is well, calm and also continues in his preparation. We hope he can play as soon as possible so that it makes him happy. He needs to regain the level with his partners", said the Argentine technician. In Paris, everyone seems to agree to allow Ramos to take the time to recover normally.