News
The opening ceremony of the Paris 2024 Olympic Games on the Seine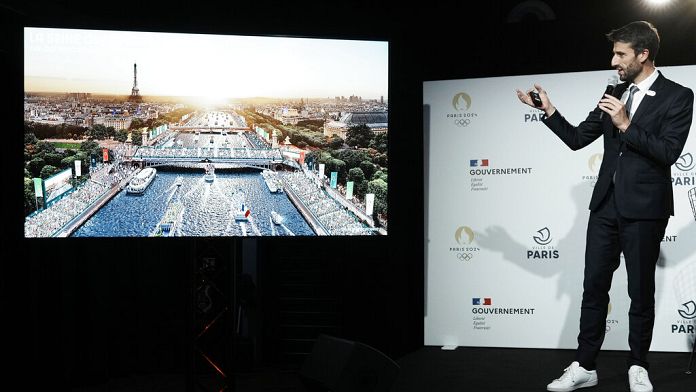 Tony Estanguet, boss of the Paris 2024 Jos, disembarking from a barge on the quays of the Seine … The setting could not be clearer, because yes, it's official, the opening ceremony of the Paris games will not take place in a stadium, but on the Seine on July 26, 2024. A first in the history of the Summer Olympics.
It all began like this, more than 160 boats will welcome sportsmen and women to parade on the Seine between the Pont d'Austerlitz and the Pont d'Iéna in the heart of Paris …
"The opening ceremony is the main marker. There are 1.5 billion people who will watch the opening ceremony of the Olympic Games, obviously we want them to understand everything that France represents today. hui, all that it brought to the history of the Games. We do not want to be 'only' the 33rd edition of the Games, we want to be somewhere a new model of organization of the Games, of sport in the city: capitalize on the values ​​of sport, capitalize on the values ​​of France to offer an absolutely new model of celebration of the Games " explained Tony Estanguet, president of the Paris-2024 Jo's organizing committee.
"There will be a lot of people who will be able to come, 600,000 people or even more, who will come to attend this ceremony live, it is unheard of and it is precisely this sharing that we wanted, of course under conditions that must be guaranteed and we are working on it a lot " assured the mayor of Paris, Anne Hidalgo.
Along the 6 km of the river, the bridges will serve as stages for athletes and artists, suspended or not. Lights and holograms on the water and on the roofs will mark the spirits, promises the organizing committee which is teeming with ideas … the river pass, athletes and officials, including heads of state, will meet below the Esplanade du Trocadéro for an ephemeral opera. The framework is set, there is more than …
Source link