News
The Omicron variant seems to invite itself to the end of the year celebrations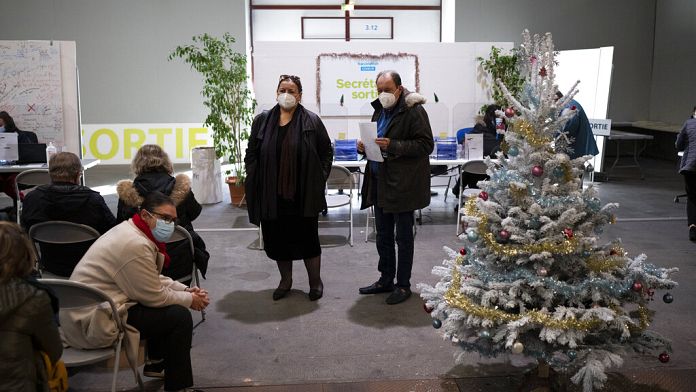 The latest developments in the Covid-19 epidemic, with particular concern around the Omicron variant. Focus on the situation in Italy, the Netherlands and Scotland.
If the Omicron variant spreads rapidly, everything now suggests that its effects may well be less severe than those of the Delta variant.
That said, the World Health Organization calls for the utmost caution.
ITALY
Italy has taken the vaccine leap among teachers and now requires all people working in schools across the country to be vaccinated against Covid -19. The rule includes the obligation to receive a third dose of vaccine.
This decision was made amid growing concern about the spread of the Omicron variant.
The police, the army and the emergency services must also comply with this obligation or face penalties, which can go as far as suspension of wages.
NETHERLANDS
Dutch scientists believe that within a few weeks, Omicron could be the dominant variant of Covid-19 in the country.
To limit the spread, the government has taken further restrictive measures, including the early closure of schools for the Christmas holidays.
Mark Rutte, outgoing Prime Minister, explained.
"This extension of measures means that, during Christmas and the Christmas holidays, a maximum of four guests remains the norm. The rule is therefore not to have more than four people over 13 in your home. There will be no exceptions for Christmas and New Years."
SCOTLAND
The Omicron wave is sweeping across Europe and Scotland is no exception.
Families are encouraged to limit their Christmas gatherings. For the second year in a row, the end-of-year celebrations are likely to be mixed.
Source link