News
The Olympic torch relay in Beijing, before the opening of the Olympics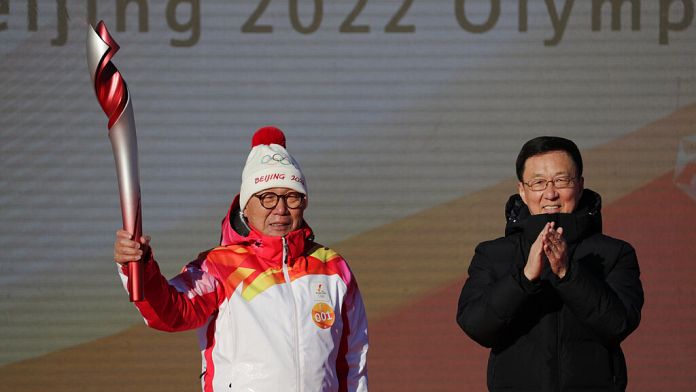 The start of the Beijing Olympics will be Friday. But already, the Olympic flame is in the Chinese capital.
The Deputy Prime Minister lit the torch, before passing it to the first torchbearer, in this case a former speed skater, who himself passed the torch to an astronaut.
In total, more than 1,000 people will take turns between now and Friday.
The flame will circulate in the various places which are to host competitions during the Olympic fortnight. She will arrive Friday evening at the famous "Bird's Nest", the large stadium built for the Summer Olympics in 2008.
Health bubble and "diplomatic boycott"
For health reasons, a limited number of spectators are authorized to watch the passage of the Olympic flame. The authorities do not want to take any health risks. The participants in these Olympic Games are cut off from the public, in order to avoid any possible transmission of the coronavirus.
In addition, several countries will not send official representatives. A "diplomatic boycott" to denounce Chinese policy on human rights, in particular the fate reserved for the Uighur minority or the repression of opponents in Hong Kong.