News
The noose is tightening around the city of Kiev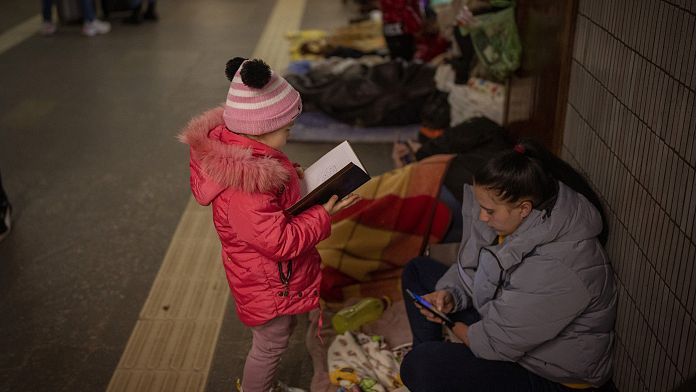 By Valérie Gauriat, Euronews special correspondent in Kiev, Ukraine.
"A new curfew has been introduced in Kiev, this Saturday from 5 p.m. It will remain in effect until Monday morning. From Sunday, anyone seen walking around the city will be considered a saboteur.
Kiev is completely at a standstill. Restaurants, bars, etc. Everything is closed, except for a few shops which remain open so that people can stock up on basic necessities.
The noose is tightening around the city of Kiev. Residents awoke to the terrible news of the deadly bombing of a residential building this Saturday morning. Two people died.
A new emergency call line was created by the authorities so that people looking for their relatives can try to get news. They need to know if those loved ones are alive, dead, or taken prisoner. The level of concern is extreme. Everyone expects an invasion of the capital any moment now..
There is also a heavy angry feeling, against Russia and in particular Vladimir Putin of course, but also against the international community. For the Ukrainians, the measures, the sanctions were taken too late and are not important enough.
I'Ukraine begs the international community and in particular the European Union to act, more, faster and stronger against the regime of Vladimir Putin, to prevent a catastrophe, which, assure the Ukrainians, does not only concern Ukraine, but concerns all of Europe, and even the whole world" .