Soccer
The M'Baye Niang file revived !
In the aftermath of a painful defeat against Olympique de Marseille, the Stade Rennais is obliged to raise his level of play in order to meet the big expectations placed in him after the many summer signings. In the meantime, the sports director Florian Maurice, works internally to complete a large post-transfer files of the CFRS.
Stade Rennais: The M'Baye Niang file completely relaunched
This is the real disappointment of this start to the championship. Author of an ambitious transfer window, Rennes had not hesitated to break the piggy bank to enlist no less than seven players of brands this summer. More than a month before the start of Ligue 1, the Breton club is struggling to find a balance of play and has just chained a third defeat of rank this Sunday against formidable Olympians. If the CFRS lives a complicated pass, the club could meanwhile close a file that has been dragging for several days, that of the Senegalese striker M'Baye Niang.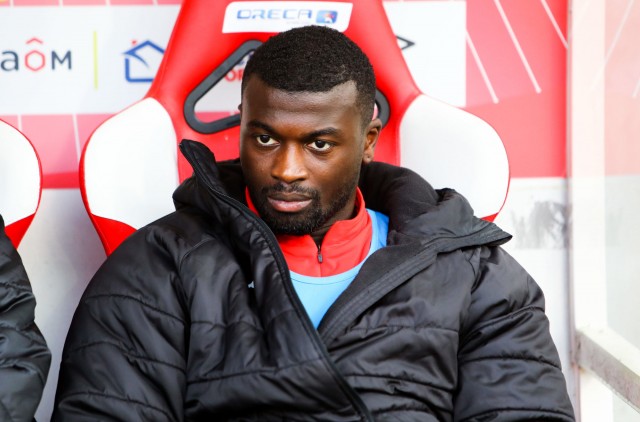 Courted by Bordeaux Girondins, the file had stalled, after no agreement had been reached. Under contract with Stade Rennais until 2023, the former AC Milan scorer no longer fit into Bruno Genesio's plans, and forced his departure to the FCGB from its management. In direct contact with the Girondin board, Niang had even agreed to reduce his salary by 60 % to fit into the financial requirements of the club. If the negotiations had slowed down recently, everything now seems to be revived and an agreement could be reached quickly.
According to journalist Clement Carpentier, the president of Bordeaux Gérard Lopez would move heaven and earth to recover the 26-year-old Senegalese. If Stade Rennais still blocks his departure, for lack of convincing proposals, he could let slip his striker very soon, in view of the involvement of the leaders of the FCGB in the file. As a reminder, the LFP allows a player of the French championship can be transferred free to another French club despite the end of the transfer market.