News
The Kiev metro, the last refuge for thousands of inhabitants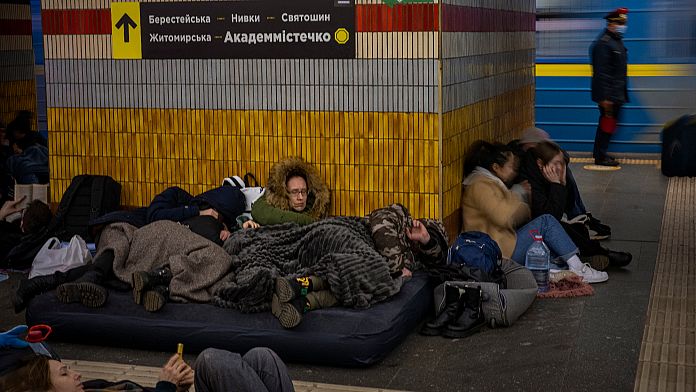 As the Ukrainian capital fears the entry of Russian soldiers, people rush into the metro in search of a safe place. They took their things with them, enough to spend the night. Kateryna Mala and her family are heading to Poland.
"We are angry, we are scared, we are nervous and we don't know what to do, because this is our home, this is our city, this is our country. But we have to go there to save our lives. . And it's devastating"testifies the mother of the family.
While many Ukrainians are looking for ways to leave the country, others still have faith in their army
"It feels really safe here, because there are people, families, acquaintances, friends, you know. But I don't know, we have a long time to wait and I hope everything is fine. be okay. We still believe in our armed forces. I still believe it's going to end in something good."says Anabel Chupryna, a young woman who will spend the night in a wagon.
A lot of concerns, a lot of thoughts and a lot of incomprehension towards the international community in this very difficult moment.
"We beg the European community to help us. You should ban Russia from the Swift. We think you should help us with force and also close the skies to Russian planes"analyzes Oleksander Kryvtsun.
This is the new routine for many who stayed here in Kyiv. It's not the first day they've spent like this, and they don't think it will be the last.