Soccer
The Ignacio Ramirez clan puts pressure on Puel
The only rookie of the ASSE this summer, Ignacio Ramirez, has not enough playing time since his signing at the end of the transfer window. Claude Puel believes that he is not ready. But in the camp of the Uruguayan striker, the wait becomes long and he is thinking of a departure this winter.
ASSE: Ignacio Ramirez's representatives are thinking of a departure in January
Loaned to ASSE on the last day of the summer transfer window, Ignacio Ramirez is always in adaptation mode. He played last Saturday with the reserves for "give yourself a rhythm" according to the explanations of Razik Nedder. Since his last appearance against OGC Nice on September 25, the striker landed from Liverpool FC from Montevideo (Uruguay) has not played again with Claude Puel's team. That day he had played 11 minutes and theAS Saint-Étienne had been crushed (3-0).
In his 3 appearances, Ignacio Ramirez has accumulated 107 minutes of play. And this would not be at all to the taste of its representatives. Football Club is understood that the latter are thinking about the breach of the contract of the forward during the winter transfer window, if he does not find playing time quickly. "Ignacio Ramirez could leave ASSE as soon as the next winter transfer window if his playing time does not improve", announced the source.
The goal of the Ramirez clan is to allow the latter to play regularly and progress, in order to remain selectable with Uruguay. They are indeed worried for the career of their colt, who has taken lead in the wing in their eyes, since his arrival at the ASSE. It should be remembered that the Uruguayan striker is on loan to the Greens until the end of June 2022. Before landing at Saint-Étienne, he was on the notebook of other clubs seduced by his performances (11 goals and 3 assists in 10 league games played in his native country). And according to the source, "contacts" with suitors "would still be relevant".
Puel justifies the Uruguayan's lack of playing time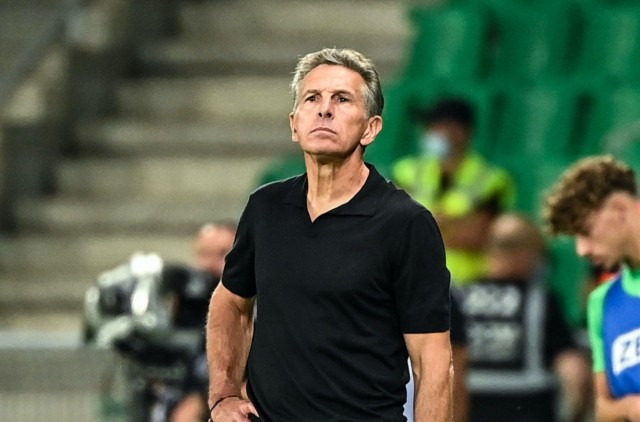 During the pre-match press conference against Angers SCO, Claude Puel had given the reasons of the absence of "Colorado". "He has steps to go through, especially in adapting to a game that goes faster, density and a lot of things. I hope it will go faster and faster and it will perform better and better. You have to be patient with him", he had indicated. Note that Ignacio Ramirez does not speak French. This does not help his situation, because he has trouble communicating with his teammates as pointed out by the Stéphnaois coach : "He tries to show his qualities. He would like to express himself a little more, but it is a little difficult because he only speaks Spanish.»