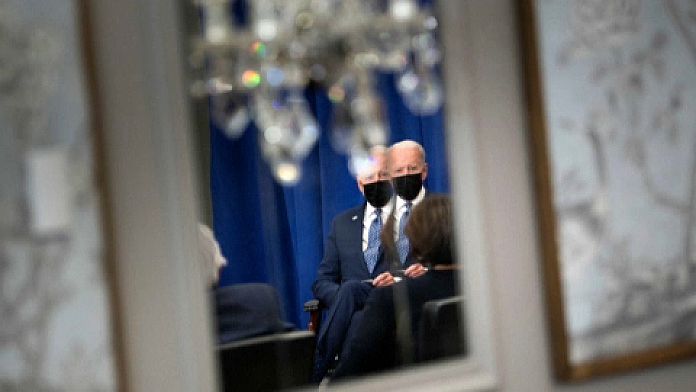 The US President and the United Nations"Secretary General held talks on the eve of the opening of the UN General Assembly on Tuesday. Contact and temperature before the Joe Biden's first major UN meeting.
Washington hopes on the occasion of this great diplomatic project to rally to its cause the most countries in its war of influence against China, but for Antonio Guterres another question is more pressing :
"Based on the current commitments of Member States, the world is on a catastrophic trajectory that leads to 2.7 degrees of global warming, instead of the 1.5 degrees that we have all determined as a limit. And science tells us, indeed, that anything above 1.5 degrees would be a catastrophe."
Another issue on the agenda is how to deal with an Afghanistan abandoned to the Taliban by the United States… On this ground, too, we will have to see how the great powers plan their placement and whether they are able to work together to help the Afghan population, threatened by severe food shortages.
Covid-19, he is still there, and the debate on vaccine and patent sharing should continue, of course, against the backdrop of this stronger challenge than anything, the recovery of the global economy.
Angela Merkel had recorded a message for the opening of the session : "The Covid-19 pandemic has pushed us backwards from the UN's Sustainable Development Goals. It is therefore all the more important that we take rigorous action. This global crisis is also an opportunity to make our lives and economies more sustainable."
Several leaders will attend this general assembly, but which will still be less virtual than that of 2020.