News
The French government is playing the appeasement card in Corsica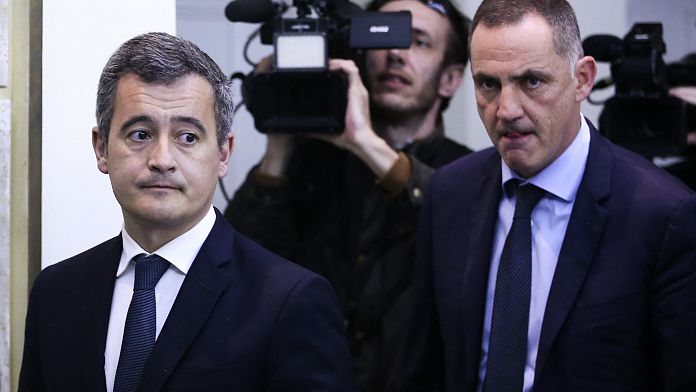 The French interior minister is hard at work in Corsica for a two-day visit to ease tensions on the island since the attack on independence activist Yvan Colonna in his prison, where he was serving a sentence. for life.
Gérald Darmanin arrived in Ajaccio, at the Community of Corsica, Wednesday afternoon. During his first interviews, he notably met Gilles Simeonithe autonomist president of the executive council of Corsica.
On the eve of his arrival on the island, in an interview with Corse-Morningthe Minister had reached out to the autonomist leaders of the Isle of Beauty, explaining that he was "ready to go as far as autonomy" for Corsica.
The threat of the FLNC
This Wednesday the FLNC ((National Liberation Front of Corsica) put additional pressure on the French government, threatening in a press release to Corse-Matin, to resume the fightin front of "contemptuous denial" of the State in the face of the aspirations of the Corsican people, explaining that "with us the revolt provokes the insurrection".
"If the French State still remained deaf, there could be no sacrifice of youth that did not lead to a proportionate reaction on our part, and today's street fights will quickly be those of the maquis of the night of tomorrow", warns the press release of the underground independence movement which had officially laid down its arms in 2014, after four decades of armed struggle marked by more than 4,500 claimed attacks.
The clandestine independence group, however, claimed responsibility on September 1 for an attempted attack near Ajaccio (Corse-du-Sud) targeting four bungalows belonging to a continental.
Believing that this "contemptuous denial" of the State "has just been brought to its climax by the monstrous assassination attempt onYvan Colonna in Arles", the FLNC continues: "Contempt engenders anger, and anger leads to revolt. And in our country, revolt provokes insurrection".
7,000 people demonstrated on Sunday afternoon in Bastia, in Haute-Corse, for a march in support of Yvan Colonna – Corsican independence activist sentenced for the assassination of the prefect Erignac –, victim last week of an attack in prison which left him in a coma. Violence erupted and 67 people were injured, including 44 law enforcement officers.