Soccer
The first transfer of winter is already clear!
After hitting very hard during the summer transfer window, PSG intends to continue its strengthening during the winter transfer window. The first big blow of Leonardo would even already be identified. And the case is becoming more and more precise.
It's over between AC Milan and Franck Kessié!
Free of any contract with AC Milan from July 1st, Franck Kessié could be the next big move of the Paris Saint-Germain. In discussions for several weeks to renew their joint collaboration, the leaders of the Lombard club and the representatives of the Ivorian international can not agree on the economic terms of the future contract.
According to the information relayed in recent hours by TuttoMercatoWeb, the former Atalanta Bergamo midfielder is heading straight for a departure and Paris Saint-Germain is so far the club best placed to snatch his signature. Moreover, the future of the 24-year-old could experience a huge upheaval during the winter.
PSG transfer: Kessié placed on the market this winter?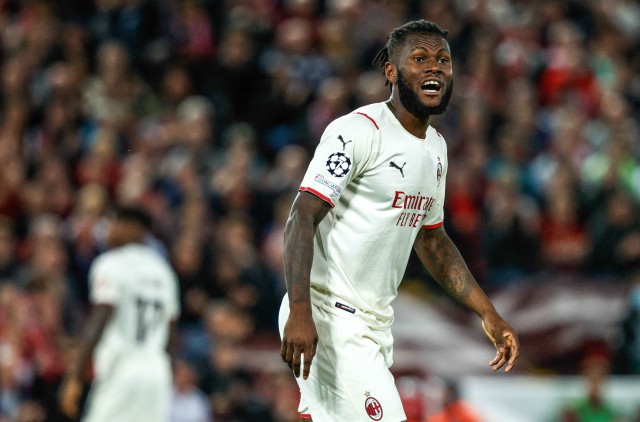 In order to avoid a similar outcome to the Donnarumma and Hakan Çalhanoglu files, the Rossoneri could bring themselves to sell Franck Kessié in the next January recruitment period, according to Italian journalist Rudy Galetti.
"Milan do not want to increase the offer they have already made around €6M: it is a bit of a take it or leave it situation, they do not want to comply with the request of the agent who pulls a little too much on the rope. The Kessié case will not be resolved in the best way, unless he accepts the offer that Maldini has already made. A problem that could already be solved in January to avoid a Donnarumma and a Calhanoglu bis. Milan's position is firm and Kessié's too: he could leave the club in January ", explains the mercato specialist to Calciomercato.
After a summer transfer window of madness and the recruitment of Gianluigi Donnarumma, Sergio Ramos, Georginio Wijnaldum, Nuno Mendes, Achraf Hakimi and Lionel Messi, Leonardo is still preparing for another big blow in the transfer market. The Italian media assures that the two sides are already working on an agreement that includes a five-season lease and an annual salary of 12 million euros.